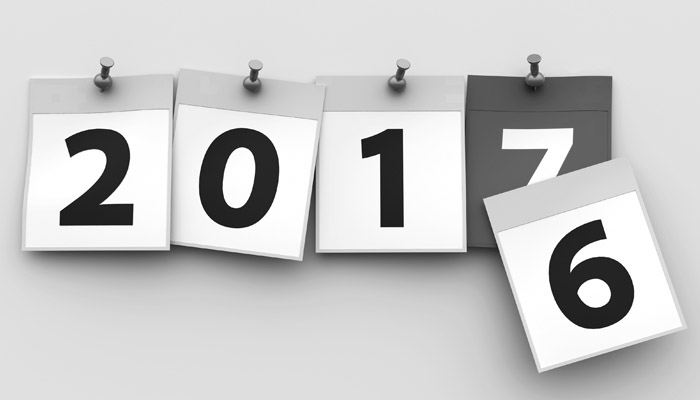 At the end of each year, I write a letter to our staff, in which I summarize KCIC's most significant achievements. This year, I kept a running list of achievements all year long. When I look back at 2016, I have 37 items on that list!
I'm certain these achievements were only possible because we are now clear and focused about the impact we make for our clients. Last year I wrote about how we developed our Playbook, which clarified and organized our services around the three rails. We are now bearing fruit from that effort.
Here are 12 highlights from the list I shared with our team:
1) Our Bankruptcy Evidence Verification tool (BEV) roll out at DRI was a huge success. I am proud of this product in so many ways. It represents a perfect collaboration of our technology and industry knowledge, and I am hearing from multiple sources that they are excited about what it will enable them to do.
2) Our Policy Review work was greatly enhanced in 2016, thanks to our newly refreshed module in Ligado. Policy reviews cross both our Consulting and Platform-Related Consulting offerings, and the work often leads to further opportunities to conduct complex allocation modeling for settlement and litigation. We expect to do more of both in 2017.
3) In the area of expert work, members of the KCIC team continued to be called up for testimony in 2016. Elizabeth Hanke, Nancy Gutzler, Michelle Potter, Carrie Scott, and myself all had significant outings as experts this year.
4) Likewise, our widely read "Asbestos Litigation: 2015 Year in Review" and "2016 Mid-Year Review" showed our expertise in reporting on industry filing trends — and helped us secure several high-profile speaking opportunities. Many attendees cite their whole reason for coming to the conferences is to hear the KCIC presentation. In 2017, we will present expanded analysis of full-year 2016 asbestos litigation data — stay tuned!
5) Our industry reports also generated significant media coverage in 2016, helping increase awareness of the dysfunction in the asbestos litigation industry. My recent article in DRI magazine did the same.
6) KCIC created quite a splash at RIMS where we "Rode the Wave". We also had successes at Perrin, ABA, DRI and chairing an early-year conference in Los Angeles.
7) We opened an office in Chicago, better enabling us to invest in building new relationships there and also serve our existing client base in the Midwest.
8) We launched our redesigned web site, making it clearer how we help companies manage their product liabilities — and making everything more visually spectacular. Our blog now lives on the site and continues, along with social media, to be a way for us to engage with all our stakeholders.
9) I was very proud that KCIC received a 2016 Future 50 Award from SmartCEO magazine in January. Such meaningful recognition reinforces that we are on the right track toward organizational health.
10) Speaking of organizational health, we significantly improved our internal communications, from utilizing Yammer as a social network for our team to increasing the frequency of staff meetings and introducing what we call "Small Groups" — a new way for us to offer managerial training.
11) Recruiting will always be of central importance to our company. In 2016, we welcomed a class of seven new graduates and also made a number of lateral hires. We now look at all candidates through the prism of our Playbook and Core Values. Candidates that espouse those values are generally a good fit, and those who do not, are not. It's not hard when you are clear.
12) One of our Core Values includes recognizing our role in our larger community. Our stepped-up commitment to the Children's National Health System and their annual Race for Every Child, along with our annual holiday gift drive and other such activities are particularly satisfying to me, as a way to do important work for our community while having fun.
I'm immensely proud that we continue to be a happy company — a community and a family that lives and works according to a set of Core Values that unite and focus, while informing the way we transact our business and show up as members of the business community. I am happy to see our employees thrive while we solve problems for our clients in a transformational way. It gives meaning to my life, and I hope it does to yours too.
Happy Holidays!