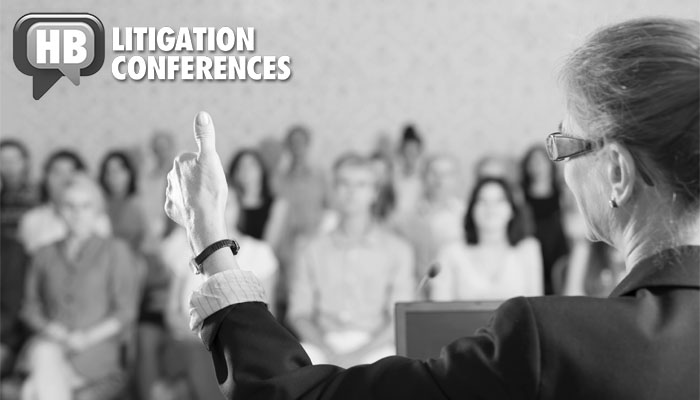 Looking ahead to the 2016 conference schedule, I'm really looking forward to the first event on my calendar: HB Litigation's Emerging and Complex Insurance Claims Forum in Los Angeles, Feb. 25-26. It's an event I'm chairing, that KCIC is sponsoring, and that my colleague, Carrie Scott, will be speaking at, as well.
The focus of the conference will be on emerging and complex litigation issues that are relevant to corporate counsel and insurance claims personnel who hire defense counsel.
Along with my co-chairs — Linda Bondi Morrison of Tressler LLP and Scott N. Godes of Barnes & Thornburg — we've put together a great line-up of speakers on an array of hot topics.
Among the sessions will be a panel I'll moderate on Feb. 25: "Allocation du Jour: Complex Allocation Issues". We'll be looking at historical background allocation issues; allocation of long tail claims; Bermuda forms; D&O allocations; and also mergers and acquisitions.
I'll be joined by these stellar participants: Mary Craig Calkins of Kilpatrick Townsend & Stockton LLP; Jerold Oshinsky of Kasowitz, Benson, Torres & Friedman LLP; Rina Carmel of Zelle McDonough & Cohen LLP; and Donald McCormick of CNA Insurance.
That same day, Carrie will participate on a panel titled "Primary/Excess: The Business of Layers." Her co-panelists will be David Sean Cox of Morgan, Lewis & Bockius LLP and Lawrence Beemerof QBE North America.
I hope to see you in Los Angeles! If this hasn't been on your radar, and you're interested in attending, please contact me directly about registering.