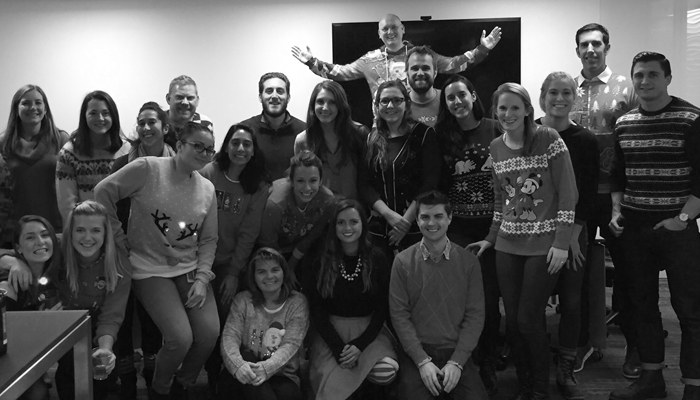 In keeping with tradition, KCIC recently completed our annual holiday gift drive. Each year, we partner with Prince George's Child Resource Center to bring joy and hope by providing holiday gifts and meals to our adopted families.
To help us put together our donations, Prince George's Child Resource Center sends us details that include individualized "wish lists", ages of the children and their clothing sizes. The wish lists often include warm clothing items such as coats, jackets, hats and gloves for parents and children as well as educational toys and books.
We begin our annual effort right after Thanksgiving. Throughout our gift drive, we plan several events to raise money that enable us to also provide grocery gift cards to our families. Office bake sales and donut days were popular, but donations to enter our ugliest holiday sweater contest were unprecedented. We "wrap-up" in mid-December with our ever-popular wrapping party, which gives us a chance to gather one evening as a KCIC family to ready the gifts for the families.
While sending gifts will certainly help us spread some Christmas joy to others, we are mindful that there is far more for us all to be thankful for. To quote Dr. Seuss:
It came without ribbons! It came without tags! It came without packages, boxes or bags! Then the Grinch thought of something he hadn't before! "Maybe Christmas," he thought, "doesn't come from a store … maybe Christmas perhaps … means a little bit more!"