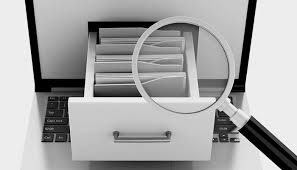 "Thank you for taking the time to share the wonderful changes to our website. This will be very beneficial as we continue to utilize the policies."
That's what one client took the time to tell us recently, after we upgraded them to The Ligado Platform's enhanced Policy Management module. We launched the upgrade late last year — a complete rewrite that improved both the back end and front end. The result is a more consistent user experience, as well as more powerful reporting and features for our new and existing clients.
Feedback like that is always so gratifying to hear after our team has converted a client to new technology and trained their team to maximize its capabilities; it speaks to the quality of our software, as well as the dedication of our people.
Client Challenge
In this case, the client was one we'd worked with for some time. A major manufacturer with a long corporate history, they had decades of insurance policies — upwards of 400 policies total — scattered across multiple sources and in multiple formats.
It's a common problem. Most people don't have their auto or home insurance policies at their fingertips. Likewise, it's not always easy for corporate policyholders to locate their policies either. Older policies are stored in dungeon-style record vaults or scattered across a variety of stakeholders, past and present, and newer policies may be saved to a variety of storage media. Even if you know exactly where all your policies are, the question remains: what should you do with them when facing liability issues — particularly complex multi-party insurance litigations that can take years, if not decades, to resolve?
Insurance policies represent enormous potential assets. Whether for internal reporting purposes or for responding to current settlement opportunities or litigation risk, our client recognized the importance of understanding those assets.
KCIC's Solution
Our answer in these situations is to streamline, store, search, analyze, and report on those insurance policies.
When we first engaged with this client, our Consultants listened closely to their needs. We also evaluated their many different data stores. From there, we imported everything into Ligado, from exact policy language to London Market participation, creating a single, universal database.
The Result
With everything and everyone in one place, finally getting a handle on all their coverage was transformational for the client. Our latest upgrade then advanced the solution even further.
The client now can answer questions like:
– Where's that coverage chart?
– Where can I find a copy of that policy?
– They said WHAT in a brief? Is that even in my policy?
 – Another Scheme of Arrangement … should I even care?
Moving forward, our team is always available to support the client — answer questions, add further customization, and provide additional training as needed.
Do you know where all your policies are located? If you faced litigation, would you know what to do with them? What could you do better in 2016? We'd be interested to hear from you.