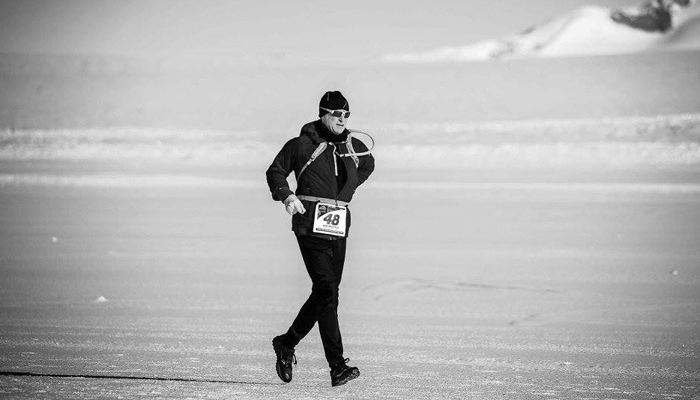 On February 5, 2018, I crossed the finish line of the World Marathon Challenge. I ran seven marathons, in seven consecutive days, on all seven continents.
Looking back a year ago, I declared my candidacy. And now, in my final race-related blog post, I can say, "Mission Accomplished."
It has been the journey of a lifetime, and one week after finishing, it's still a little difficult to process that I met both my goals: to complete all seven marathons and to have an impact on pediatric mental health awareness.
I'm grateful to those who made this race possible for me. That includes everyone who contributed financially toward my cause and my generous sponsors:  Cresa (World Sponsor); Cushman & Wakefield and KCIC (Continent Sponsors); and Red Caffeine, M. Luis Construction and an anonymous donor (Country Sponsors).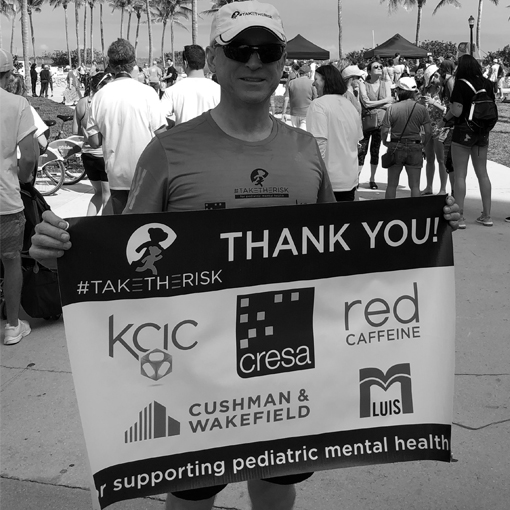 I'm also deeply grateful to my family for giving me the space to train for and execute this endeavor. And I'm grateful to my trainers, who showed me how I could train and race in a way that would keep me injury free.
Then there were the many hundreds who sent good wishes and prayers as I ran, ran, ran around our beautiful world. I felt that comfort when I was cold in Antarctica, sweating under the African sun, and wincing at the sting of the subsequent sunburn as I ran in Australia. And it sustained me when I was in the very dark corners — sick to my stomach in Europe, as I made my way through Lisbon, Portugal, and when I "only" had to finish that last race in Miami.
What has been remarkable to learn since finishing is that, unbeknownst to me during the race, thousands of people started following me on social media as I made my way around the world. Many have reached out since. All the support, in all forms, really made an impact, and it has been very humbling.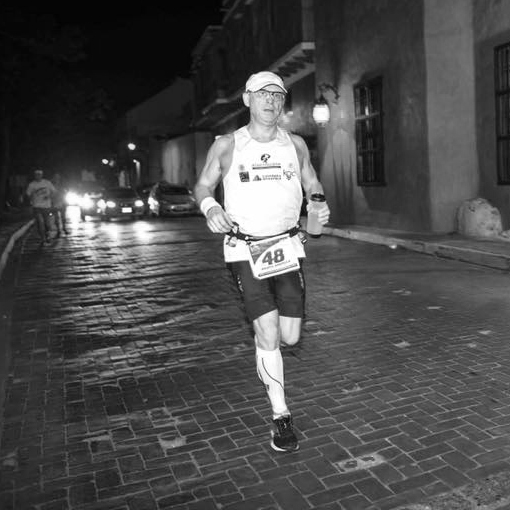 I'm not an elite athlete. I'm simply a regular guy who decided to get in shape and wanted to do something extraordinary for a cause I believe in. The magnitude of the undertaking still impresses even me. But it really was just about a daily practice … consistently doing the workouts, some days just putting one foot in front of another. I don't want to give a sense of false modesty … I truly believe we are all capable of so much when we step outside our old habits and develop new ones.
The day after I returned home, my wife and I hosted an Evening of Awareness at a school here in Washington, D.C., where staff from Children's National Health System spoke to parents about mental health issues that affect children and teens. I hope to host more such events, because that was really the whole point of all this — to start conversations around something that has been stigmatized for far too long.
As I have said from the start, mental illness, like physical illness, is just a disease. We need open conversations around the topic and new ways to treat and heal those who face mental health challenges.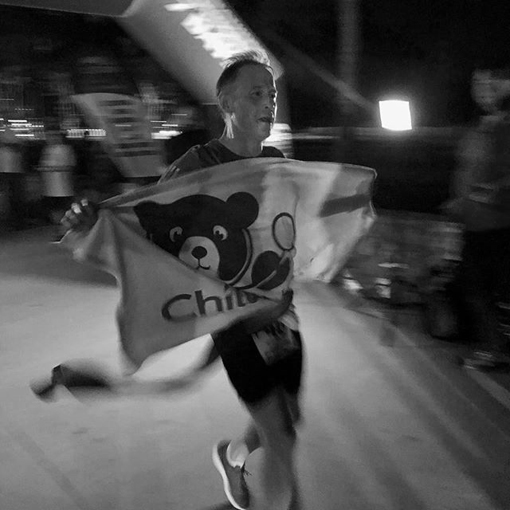 After my race, I received a very kind note from Adelaide S. Robb, M.D., Distinguished Endowed Professor and Chair of Psychiatry and Behavioral Sciences at Children's National. Among other things, she wrote: "You have made the sun shine on the darkness that is mental illness." I'm proud if I played any part in drawing attention to this issue.
The race is over, but I am still raising funds toward the new inpatient pediatric mental health unit at Children's National in Washington, D.C., where more sunlight, private rooms and state-of-the-art treatment and therapy will change the course of many young lives. Learn more at www.taketherisk.run.