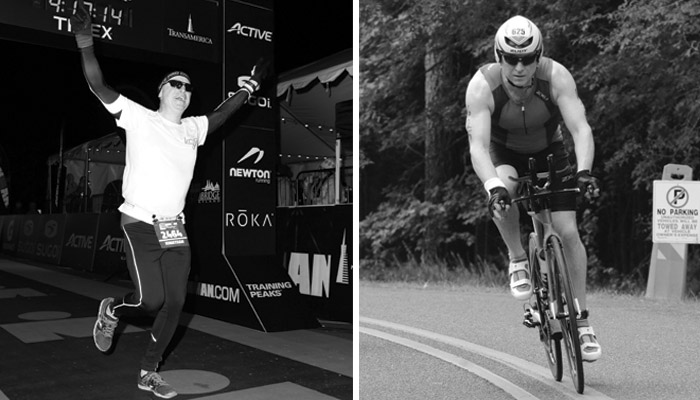 This week, an athletic event like no other is taking place. The World Marathon Challenge has competitors running seven marathons, in seven days, on seven continents.
The first leg of this mammoth physical and logistical endeavor occurred earlier today in Antarctica. After running 26.2 miles there, participants are taking a charter plane to race in Punta Arenas, Chile, tomorrow; followed by Miami on Wednesday; Madrid, Spain, on Thursday; Marrakech, Morocco, on Friday; Dubai, United Arab Emirates, on Saturday, and finishing in Sydney, Australia, on Sunday.
Held for the first time in 2015 with just 12 athletes, the race this year has 33 competitors, most of them amateurs from countries around the world. It's a rather exclusive event for obvious reasons.
But what kind of a person would take on something so, well, ridiculous?
Actually, someone like me. Yes, I've decided to take it on and have registered for the 2018 World Marathon Challenge.
The event captured my imagination. As an avid endurance athlete, I'm always looking for the next challenge. And, in the full spirit of mid-life crisis (I'll be turning 55 this year) — who knows how many more years I'll have the ability to tackle something so exciting and challenging?
It's been quite a journey to this point. Six years ago — on January 1st, 2011, to be exact — I decided to make a drastic change to my lifestyle. I'd been active in my youth and as a young adult, but as the years went by, I had progressively gotten out of shape. But that day, I drew a line in the sand. I committed to becoming more fit than I had ever been before. I started running, eventually completing my first half marathon race (13.1 miles). Next, I completed my first full marathon (age 49), and I've since finished 14 of those, as well as multiple triathlons — including a full Ironman (consecutively doing a 2.4-mile swim, 112-mile bike, 26.2 mile run). 
Training and competing is now a huge part of my life. I love the feeling of being fit and energetic. In particular, I get a huge kick out of racing, everything from lining up at the start line to crossing the finish. Also, like many athletes, I've found this lifestyle offers huge advantages that go far beyond just fitness. Most significant is the resilience, and the interplay between disciplined preparation and execution needed to achieve ambitious athletic goals — skills that I use daily in business.
Throughout this journey, I have regularly linked my athletic efforts to philanthropic causes. Recently I joined the corporate advisory board for Children's National Health System — the premier children's hospital in Washington, D.C. I've been amazed and inspired by the incredible work they do, day in and day out, to bring world-class medical care to all children, irrespective of a family's ability to pay for services. And giving back to our communities is part of KCIC's Core Values.
So this confluence of wanting to do something athletically challenging came together with my desire to do something special for the hospital. That is what led me to register for the World Marathon Challenge. I will be dedicating the race to Children's National — both to raise awareness of their groundbreaking work, as well as to raise funds for a project there that is very important to me.
I will reveal the details of that project in a future post. So stay tuned – I'll be blogging all year long about both my training adventures and Children's amazing work.
Join me on this journey – perhaps the journey of my life.