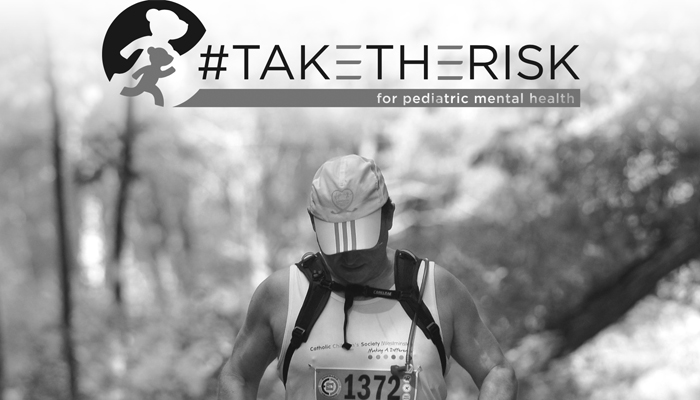 I announced in January that I have registered for the 2018 World Marathon Challenge, a grueling endurance event that has competitors running seven marathons, in seven days, on seven continents.
The scale and adventure of the race was just part of my decision to take on this challenge. I am equally excited to raise awareness and funding for a truly worthy cause — one that involves a great institution, a stigmatized but treatable disease, and a vulnerable population.
For the first time, I'm revealing that cause …
Part 1: Raising Awareness of a Great Institution
Children's National Health System in Washington, D.C., is a national treasure. One of the top children's hospitals in the world, it's an institution that leads through research and a unique commitment to nursing care and to families. More than that, Children's National makes the best medical care available to all children — irrespective of ability to pay. It doesn't get much better than that.
I have come to know the hospital up close. My own children have had the privilege to be treated there at times, and I also serve on their Corporate Advisory Council — a humbling experience that has allowed me to get acquainted with staff and hospital leadership.
Therefore, I am dedicating my race to the hospital. Through my training and participation in the World Marathon Challenge, I hope to raise awareness of Children's National as a nationwide leader in pediatric care. 

Part 2: Treating Children with Mental Health Issues
Moreover, one of Children's Hospital's specialties is mental health — a subject close to my heart. I spent two years of my life working in psychiatric institutions, gaining firsthand experience caring for people who struggle with mental illness.
After seeing so much despair, I am extremely excited about how Children's National is "all in" in their commitment to being a leader in mental health treatment and development of new therapies.
This is important because mental health statistics are alarming, but the science is hopeful. Exciting, emerging scientific discoveries around the human genome are showing us definitively what has been long been suspected: that mental illness is simply a medical disease like any other — a combination of certain genetic markers that, in combination with environmental factors, leads to disease. This has huge implications: not only for treatment but for removing the stigma and changing perceptions about mental illness.
My Ambitious Goal
While Children's National is at the leading edge of applying this exciting branch of medical science to the treatment of mental illness in children, their immediate priority is to significantly enhance their inpatient mental health unit — where children with acute mental issues go to heal.
Therefore, my goal is to raise $1 million to assist the hospital in providing certain "wish list" elements for the unit — features that are otherwise outside their budget:
- A special sensory room for children with autism
- The ability for patients to meaningfully continue their education in an appropriately equipped classroom
- A suitable equipment for a gym. (After all, we need to train the next generation of marathon runners.)
To achieve this goal, I am relying on the generosity of corporate sponsors and individual donors. I have launched a fundraising site that will be expanded with additional content in the coming months. You can make a donation there now, or if you are interested in being a sponsor, please download the Sponsorship Kit for more information.
So that is my cause: Children's National Health System and children affected by mental illness.
I hope you will support me in training over the rest of the year, while raising both awareness and funds to impact a great institution, a vulnerable population, and psychiatric illnesses that are more treatable than was even dreamt of a few years ago.