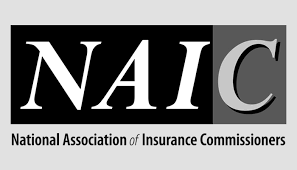 In May 2016, the National Association of Insurance Commissioners (NAIC) released the 2015 Property/Casualty & Title Insurance Industry Report. The report — which includes yearly results related to industry premiums, losses and investments — confirms that the strong performance the P/C industry saw in 2013 and 2014 continued in 2015.
Over this time period, the combined ratio – a ratio of expenses to premiums – has remained below 100, indicating a total underwriting profit each year ($11.5 billion in 2015, $14.7 billion in 2014 and $20.1 billion in 2013). This cycle of profitable underwriting is not typical for the P/C industry. In fact, there has not been a three-year stretch of underwriting profits since the 1970s.
Supporting the last three years of underwriting profit are two recent trends in the P/C industry: healthy premium growth and low catastrophe losses (the U.S. has not had a major hurricane since 2005, when both Katrina and Wilma made landfall). The report suggests that the underwriting profit is driven more greatly by the latter; nonetheless, the increase in net premiums written has been substantial since 2012, increasing 12 percent (from $465.8 billion to $522.4 billion).
In addition to improving underwriting profitability, the continued growth in net premiums written has provided the P/C industry with even more cash to invest, and thus to earn interest on. As a result, net investment income earned has remained high over the last three years and, similarly, so has net income, which increased 56 percent since 2012 (from $36.5 billion to $56.8 billion). Another component of net income, unrealized gains/losses, will be discussed in the coming months along with the 2016 Annual Report on the Insurance Industry, expected to be released by the Federal Insurance Office in September.
A final reflection of the P/C industry's profitability is policyholder surplus, which reached $703.6 billion in 2015 (a 56 percent increase from 2005). Awash with capital, the P/C industry ended 2015 with another strong showing. Given that it has been a record 129 months since a major hurricane made landfall in the U.S., 2016 may be yet another year of low catastrophe losses — potentially extending the stretch of underwriting profits.
The question is: Do you think this trend will continue?