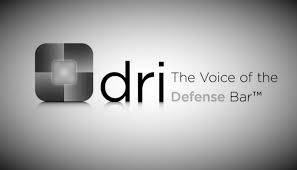 Last month, Jonathan and I traveled to Chicago to attend the DRI Drug and Medical Device Seminar. Having never attended the conference before, we were continually struck by how our Custom Solutions — KCIC's blend of consulting and technology solutions — could significantly help companies and law firms manage their data in a more efficient and streamlined manner.
While we were there to network, we were also looking to increase our subject matter knowledge, and we definitely achieved that by attending a number of interesting and engaging panels. Angela Vicari, Partner at Kaye Scholer, gave a fascinating presentation on the future regulation of 3D printing. Learning the history behind the technology, the potential of 3D printed medical devices and human organs, and that the FDA approved the first 3D printed drug in 2015 was eye opening. While it seems obvious that the tangible item produced from a 3D printer is considered a product, what about the digital file behind that process? If a pharmaceutical company sells that digital file to a pharmacy to print a drug, and something happens with that drug, who is responsible? These were just some of the thought-provoking questions discussed during the panel, and as someone from a company that helps companies manage their product liabilities, my mind was racing during the entire presentation.
We also heard a TED-style talk from Malini Moorthy on her journey to becoming the U.S. Head of Litigation at Bayer. It was truly a passionate speech of her experience dealing with gender and diversity issues in the corporate world. We heard from others on how to be a successful leader, how to manage a crisis, how to deal with adversity, and when to take risks. These are topics that I can never seem to gain enough advice on, so to hear from those with decades' worth of experience made for an exceptional couple of hours.
Also, in a city filled with excitement over the Cubs potentially ending a 108-year World Series drought this October, Chris Campbell's presentation on big data and the Daubert standard hooked me from the beginning. He began with a brief introduction on the book and movie "Moneyball", which revealed how the Oakland Athletics used sabermetrics to become a competitive team in major league baseball, even while having a much smaller payroll than their opponents. Statistics and data are constantly being used in new and different ways to find correlations and trends that ultimately allow better and more effective decisions to be made. Chris's team analyzed 3,000-plus cases spanning more than 20 years, to determine when Daubert challenges were granted, denied, or granted in part by a number of categories such as date, state, court and type of expert. It's data-driven analyses like these that are changing how the game is played.
In my daily work, I'm constantly searching for ways to look at data in an imaginative manner to help my clients come up with the best strategy moving forward, and put the most prepared team on the field.  Are you using data fully to your advantage? Are you falling behind companies in the same league as you, because you're still basing decisions on instinct, rather than a data-driven approach?
Overall, it was a great couple of days. It was jam-packed as conferences always seem to be. We were constantly moving between networking events and presentations, and we were pleasantly surprised to see a number of friendly faces through relationships we have with their colleagues in other city offices. It was also great to meet and catch up with some of KCIC's longtime friends. The dynamic duo of the wise veteran with the young buck was a force to be reckoned with!