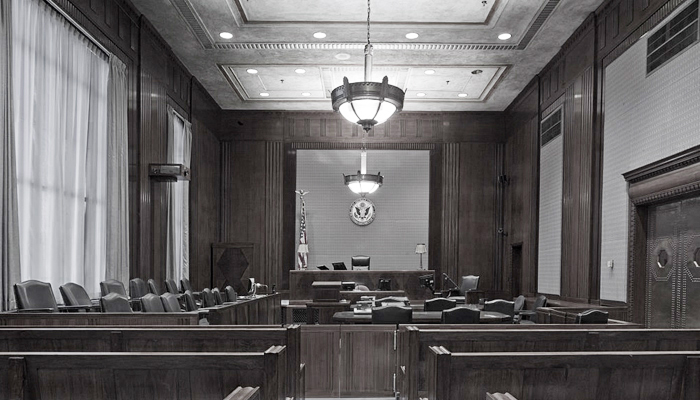 After the recent Perrin Asbestos Litigation Conference in San Francisco, I blogged about filing trends seen in Illinois, Missouri and New York.  While these states are active jurisdictions for asbestos in 2017, KCIC has observed many other active jurisdictions across the country.
Overall, when comparing our numbers for 2017 to this time in 2016, asbestos filings appear to be slowing down. As of September 30, overall filings are tracking slightly below where they were last year. If this trend holds for the rest of the year, 2017 filings could be down by over 10%.
The locations of filings for 2017 are in many of the same main jurisdictions from prior years, with Madison County, Baltimore, New York, Philadelphia, and St. Louis still rounding out the top five. There does appear to be some movement among a few other jurisdictions so far, as well. Most notably, through September 30, compared to the same time last year, we have seen increases in filings in Newport News, Virginia; New London, Connecticut; and Saginaw, Michigan. Each of these locations has more than doubled its filings so far in 2017, compared to filing rates this time last year. However, in the past, some jurisdictions have seen large numbers of filings in the fourth quarter, such as Newport News. This jurisdiction received such a large number of 2016 filings in its fourth quarter that 2017 filings to date are about half the total number filed in 2016 through December 31, 2016.  Therefore, to determine if Newport News is actually experiencing any filing changes, we will need to wait and see how filings behave in the fourth quarter of 2017. 
Notable decreases in filings occurred in Michigan and Pennsylvania. Specifically, two Michigan jurisdictions, Muskegon and St. Clair counties, have not seen filings in 2017 so far. While these locations are by no means filing powerhouses, they both saw larger filing numbers in 2016 compared to previous years. Since 2017 has not seen much in terms of filing numbers, it appears the 2016 filings were not representative of the start of a new filing trend.
In Pennsylvania, all jurisdictions except Philadelphia and Bucks County appear to be at a slight decline when compared to filings received as of this time in 2016. This is interesting since Allegheny has often received a large number of filings for Pennsylvania, and so far in 2017 is at a slight decline. Philadelphia is a jurisdiction to watch for the rest of 2017 to see how filings continue for the fourth quarter. While filings appear to be up for 2017 as of September 30, when compared to this time last year, Philadelphia is another jurisdiction that received a disproportionate number of filings in fourth quarter 2016 — so overall annual trends there, compared to 2016, could potentially trend down for the year. It seems we will need to wait and see what happens for this location.
KCIC will continue to update on 2017 filing trends in blog posts through year-end before our full-year 2017 Asbestos Litigation Report is published in early 2018.