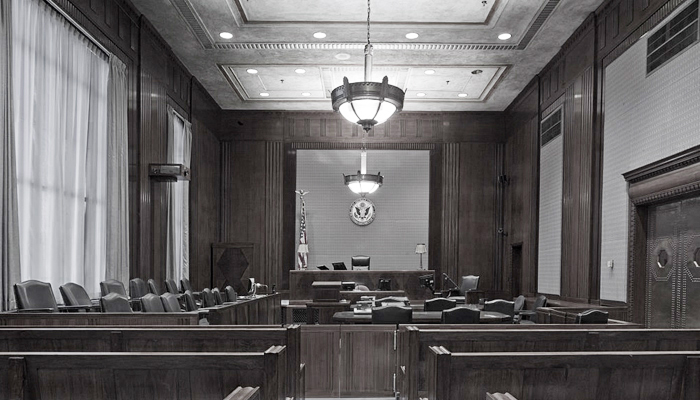 The recent Perrin Asbestos Litigation Conference in San Francisco was full of great presentations, as always. Of particular interest were several panels covering current issues in various states and jurisdictions … and what the future may hold. I review some of the findings below in light of KCIC's own data for this year, through September 30.
Illinois Trends
Illinois filings have been a hot topic over the past few years, especially with the concentration in Madison County. While it is no surprise that Madison filings continue to dominate in that state, the panel noted that in 2017, a few other counties are also showing some notable activity, especially Cook County. In KCIC's review of the complaint statistics for 2017, we can confirm this trend. While 2017 Madison filings are on track to decrease in 2017 by roughly 15% from 2016 numbers, Cook County filings are tracking upward by approximately 15%. 
The panel also covered the issue of personal jurisdiction for Illinois, stating that the future for this issue is still unknown, but it will be watched closely. KCIC's data for 2017, so far, shows that only about 6% of those who file in Madison reside in Illinois. Of the remaining 94%, 78% indicate a state of residence other than Illinois, and 15% do not list a state of residence at all. These numbers are consistent with what we saw in 2016. As more decisions are finalized related to personal jurisdiction, it will be interesting to see if these statistics change. Will defendants remove themselves from these cases just to have them refiled in other locations where there may be fewer co-defendants? Whether such a move would benefit or hurt the defendants may be a driving question in how they decide to move forward. This question was raised not only in the Illinois panel discussion, but many other times during the Perrin Conference. 
Missouri Trends
When KCIC reviewed complaint trends in our 2016 asbestos report, we noted that Missouri appeared to be a developing jurisdiction for asbestos filings. However, 2017 hasn't been the hotbed of activity that we had anticipated, so far. As of September 30, filings in Missouri are tracking to decrease from 2016 counts by 35%. Most of the decrease occurs in St. Louis, so it is not so surprising this would have an impact, since St. Louis has accounted for over 98% of asbestos activity in that state over the past few years. 
The panelist discussing Missouri offered a possible explanation for why filings there haven't increased in 2017, as KCIC predicted. He cited three recently decided cases: Norfolk Southern Railway Co. v. Dolan, decided last February by the Missouri Supreme Court, as well as the U.S. Supreme Court rulings for BNSF Railway Co. v. Tyrell and Bristol-Meyers Squibb Co. v. Superior Court of California.
These cases have the potential to alter how Missouri cases are filed related to the concept of "forum shopping," where a plaintiff's counsel will file a case in a location deemed the most beneficial to their client — even if the defendant(s) do not do business in the state, or if the plaintiff was harmed in another state.
While not asbestos-related, the decisions are applicable to various mass tort cases. In fact, the panelist mentioned an August 2017 order in which a St. Louis City judge cited all three rulings when granting the defendant's motion. 
When looking at the drop in case filings this year, it would appear these rulings may be part of the cause, especially considering that Missouri had four of the top six biggest product liability verdicts in 2016.
New York Trends
The New York panel seemed to focus mainly on the updated CMO for NYCAL from this past June. Of all the changes to the order, there are a few that may influence complaint filings in this part of the state.
First, the new CMO limits how cases can be clustered into trial groups. In the past, not much would limit the size of a trial group for NYCAL. According to defendants, that often resulted in confusion in the jury pool as they comingled various plaintiffs' exposure histories. The new CMO limits the trial groups to two plaintiffs (with the provision to include three plaintiffs in special circumstances). However, if any of those claimants are asserting punitive damages, they must be tried alone. Since this action is speculated to cause more trials, the CMO also allows for trial parts to be held in other New York locations.
Second, punitive damages are allowed in cases in NYCAL, which is beneficial to plaintiffs. As a result, there will be additional reporting requirements related to net worth for defendants going to trial.
Third, the new CMO didn't really change how NYCAL treats plaintiff reporting of bankruptcy trust claims to defendants. However, what is new is that if a plaintiff misses one of the deadlines for filing a trust claim, they must notify the court and remaining defendants in the case before such claim can be filed.
The panel noted there are currently over 300 appeals from defendants for the new CMO, so we will have to wait and see what happens — and what the effect will be on future filing trends in this state, as plaintiffs do (or don't) find the changes in their favor. Also, with various developments in personal jurisdiction rulings, it will be interesting to see if these CMO changes influence how defendants choose to approach those arguments.   
Overall, based on numbers we're seeing through September 30, we project New York filings will decrease compared to 2016. In fact, NYCAL and most other New York jurisdiction are decreasing. However, three New York jurisdictions (Onondaga, Niagara and Nassau) are all tracking upwards compared to 2016, and six other jurisdictions have seen filings in 2017 compared to no filings in 2016. While the quantity of filings in these locations is small compared to the overall filings in the state, it's worth watching to see if a trend develops.
These are only some of the locations that have seen notable activity so far in 2017. KCIC will provide an update on other state filing trends in a follow-up post. Also, be sure to check out our full-year 2017 Asbestos Litigation Report, to be published in early 2018.