Every year, KCIC partners with the Prince George's Child Resource Center for a gift and food drive to benefit families in need in our community. The organization provides KCIC with a list of families, with details including ages and desired gifts such as books, clothing and educational toys.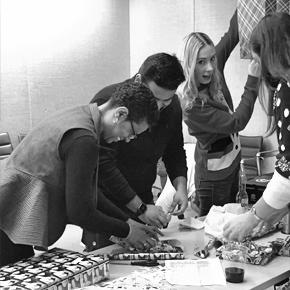 After Thanksgiving, KCIC employees purchase items and participate in various events to help raise money for grocery gift cards, which are provided along with the gifts. These events include an ugly sweater competition, office bake sales, and an auction for a signed Capitals poster. This year, thanks to the generosity of our team, we were able to raise more money than ever before.
Once the presents are purchased, we come together for a "wrapping party." This makes packaging the presents just as much fun as buying them! It's always exciting to see the hidden wrapping talent we have in the office and share holiday stories over snacks and drinks. The next day, the gifts are picked up and distributed to the various families, just in time for the holidays.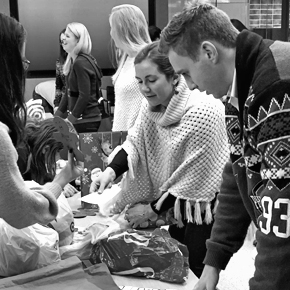 Ending the year by serving others allows us to reflect on and be grateful for what we have — setting a good tone as we welcome the New Year.