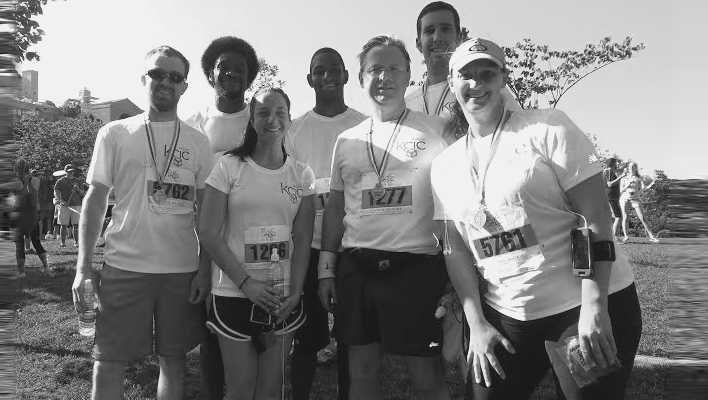 KCIC raised nearly $1,500 for the American Heart Association this past weekend, as 31 members of Team KCIC took part in the 24th annual Lawyers Have Heart races.
About the Race
Comprised of a 10K run, 5K run and 3K walk, Lawyers Have Heart is an event that unites the Washington legal community to fight heart disease, which significantly impacts those working in our high-stress profession.
On Race Day
Race morning was as beautiful as it gets. Team KCIC managed to stay both cool and branded in our KCIC-emblazoned shirts, though we lacked the patriotic flair of one runner in an American flag unitard and passed on displaying the kind of snarky slogans common along the course ("Keep Calm and File Another Lawsuit"). Traffic and the early start times foiled our plan for a picture of the full group, but we managed to get a few pre- and post-race shots.
KCIC places a priority on getting out into the community, giving back, and working as a team to address challenges. We look forward to our next opportunity to cover some miles together!