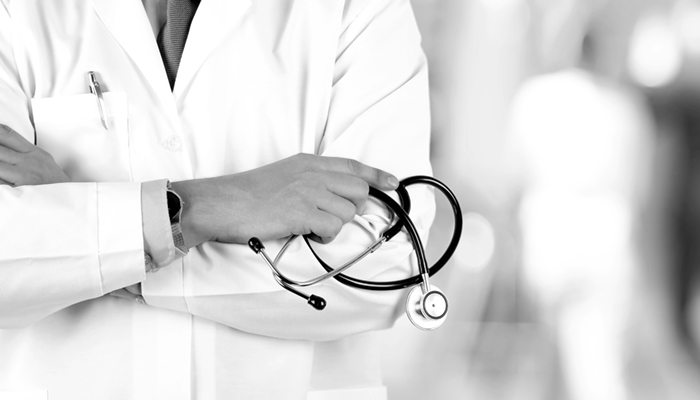 A few weeks ago, I was fortunate enough to attend Perrin's 2016 Asbestos Litigation Conference in San Francisco. There were many great panel discussions — among them was one that included KCIC Vice President Michelle Potter and another that included KCIC Vice President Elizabeth Hanke. Other panels of particular interest to me were led by various doctors who spoke about how asbestos diseases develop and some of the controversies surrounding the disease today.
Asbestosis-Lung Cancer Link
The panel "Update on Lung Cancer and Current Medical Issues" featured Arnold Brody, PhD, Professor Emeritus, Department of Pathology at Tulane University Medical School, and Dr. David Weill of Weill Consulting Group. Each took a different approach in debating whether asbestosis needs to be present in order to consider a lung cancer to be caused by asbestos exposure.
Prof. Brody focused on the body's responses to asbestos, arguing there are separate responses for lung cancer and asbestosis. He concluded that asbestos could cause lung cancer even without the development of asbestosis. He also referenced studies suggesting that smoking can inhibit the body's natural immunological responses to asbestos fibers.
Meanwhile, Dr. Weill's experience as a pulmonologist, and a variety of other studies, led him to disagree. I was surprised to learn that this was a controversial subject after so many years and so much money spent on litigation. I came away believing that the controversy would not be resolved anytime soon, especially since it isn't possible to replicate any population studies today, given the diminished use of asbestos in current manufacturing.
Genetic Mutations and Predispositions to Mesothelioma
Another fascinating panel, "Mesothelioma," discussed how genetic mutations might lead to increased risk of contracting certain cancers, including mesothelioma. On it, Debra Kaden, PhD, Principal Consultant at Ramboll Environ, gave a great "Genetics 101"-style presentation that touched on the rare BAP1 mutation, well known to dramatically increase a woman's risk of contracting breast cancer. What I did not know is that it is also associated with increased risk of developing mesothelioma but, interestingly, not lung cancer. Quite unexpectedly, the mutation also significantly increases the life expectancy of a person who contracts mesothelioma.
Plaintiff and defense attorneys then launched into an interesting discussion on how the science could factor into a trial, if at all, and the circumstances that might lead a defendant to try to utilize a plaintiff's genetic predisposition to mesothelioma as part of their defense strategy. In most occupational cases where there was more than sufficient exposure to cause an asbestos disease, it probably isn't a factor. However, if there was little documented exposure to asbestos, then perhaps the issue could be explored further.
Update on Talc Litigation
A panel discussion providing an update on talc litigation was slated towards the end of the conference, and I had it circled in my agenda. With large sums awarded to plaintiffs in recent verdicts, I wanted to learn more about the link between talc and asbestos.
In their discussion, Alan Segrave, Division Manager, Laboratory Services, at Bureau Veritas, and Drew Van Orden, Senior Consulting Scientist, at RJ Lee Group, focused on how talc is formed, the different kinds of talc, and what current makers of talc products can do to better understand the issue. They pointed out that several kinds of talc formations are unlikely to have formed alongside asbestos due to the kinds of temperature and moisture conditions under which they formed. I got the impression that there are not that many talc mines, and knowing where the talc came from might be useful to the defense of these cases.
Based on this panel, and articles I've read, the scientific community hasn't come to a consensus on whether the use of talc products could cause ovarian cancer. I fully expect there will need to be another update at next year's conference.