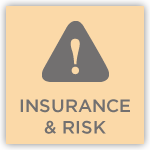 Despite the decrease in schemes of arrangement being pursued by London Market insurers (particularly solvent ones), the importance of understanding an insured's London Market portfolio has not diminished. London Market policies often comprise a significant share of the insurance asset that is responsive to mass tort claims. Simply knowing the face value of these policies isn't enough because much of the coverage could be insolvent and/or resolved through schemes of arrangement. If the insured did not receive adequate compensation through the settlement or scheme process, the divide between the policy limits and what the insured can recover could be significant.
The question then becomes, what does an insured need to know to understand its London Market coverage? In addition to basic details such as the policy limits, policy period, and limits, the insured should capture, for each policy and for each participant, the name of the company, the signed line or percentage, the underwriting agency or stamp (i.e. HS Weavers), the portion of the policy (i.e. Institute of London Underwriters, Companies Collective, Companies Combined), and any reference numbers. In the past, some or all of this information was required to identify whether or not a particular signed line was applicable to a scheme of arrangement. The best course of action is to review the entire London Market portfolio once so as to reduce the cost of pursuing claims against future schemes. Otherwise, the cost of pursuing thousands or even hundreds of thousands of dollars in coverage may be prohibitive if the entire portfolio must be reviewed time and again.
Schemes are not dead. In 2014-2015, it is anticipated that Orion and London & Overseas, two insolvent London Market insurers who held significant market share for historical CGL London Market policies, will propose a scheme and resolve claims through a bar date. Insureds must continue to be diligent in monitoring their coverage for schemes, insolvencies, business transfers, and other actions in order to preserve coverage.