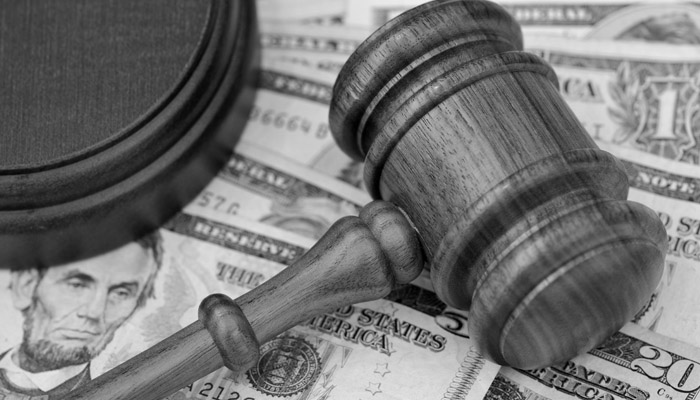 KCIC Senior Consultant Kirsten O'Haver contributed to this post.
Late last week, the Illinois Civil Justice League (ICJL) published its latest"Justice for Sale III" report showing that campaign contributions from the plaintiff's bar and related organizations to Illinois politicians and judges topped $35.25 million over the past 15 years — with the overwhelming majority stemming from three counties.
The report has provided a critical examination of the cash flow behind political and judicial campaigns in the state of Illinois. This latest installment hones in on contributions made by the Illinois plaintiff's bar (and related parties), connecting dollar values to the decisions and practices that have cultivated a plaintiff-friendly environment — unlovingly referred to as a "Judicial Hellhole".
The data presented in the ICJL report provides an interesting additional dimension to what we at KCIC are observing: that Madison, Cook and St. Clair counties in Illinois continue to be significant jurisdictions for our clients. We often refer to Madison County, IL, as a "hot bed" of toxic tort litigation because the volume of filings there are completely unmatched.
For example, in KCIC's 2015 Asbestos Litigation Report, we show that 32 percent of asbestos filings were concentrated in Madison, Cook and St. Clair. In 2015, 22 percent of all asbestos filings and 47 percent of all mesothelioma filings (the driving economic force behind this litigation) were in Madison County alone.
The reporting included in "Justice for Sale III" parallels KCIC's analysis by pointing out the intense geographic concentration of toxic tort litigation activity in Illinois. Per KCIC's 2015 data, the "Top 15" list included Madison, Cook and St. Clair — three of the nine total Illinois jurisdictions with filings in 2015.
According to our 2016 Asbestos Litigation Mid-Year Review, those jurisdictions remain in the "Top 15" this year. Filings in St. Clair exceed the next ranked Illinois jurisdiction by 10:1. Cook exceeds by 18:1 and Madison by 118:1. "Justice for Sale III" supports these observations in comparing dollars spent on judicial campaigns per capita. Madison, Cook and St. Clair counties are spending $3-$5 per resident, whereas other Illinois counties are spending on average $0.07 per resident — a 97 percent difference.
Further, the "Justice for Sale III" report observes an annual average of $825,000 in plaintiff's bar donations, an amount they state in 2016 "has already been eclipsed for the current election cycle". KCIC's mid-year asbestos litigation update corroborates the assumption that the brakes have not been pumped in Illinois. Despite overall Illinois filings being down about 5.5 percent at mid-year, filings for Madison County are up 3.3 percent. Most interestingly, if you count the filings year to date in neighboring St. Louis towards the Illinois year-to-date total, the decrease is mitigated to less than 1 percent. The data has shown several firms with a historically strong presence in Illinois have not decreased their filings but instead shifted some of their docket to St. Louis.
There is plenty of filing time left this year, but we are confident that Illinois — and Madison County in particular — will continue to see a concentration of filings, predominantly for mesothelioma, that is dramatically higher than the rest of the country. The ICJL's latest report traces a money trail that supports what we're seeing in the data. We plan to continue monitoring and reporting on these significant jurisdictions.