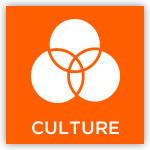 Shortly after our daughter, Charlotte, was born this summer, she was transferred to Children's National Medical Center in Washington, DC for special treatment. We had always heard great things about Children's and while we wish we had not needed to go, we were able to experience first-hand the incredible things they do there. We came away wanting to support their mission, which is to provide the best possible care for children, regardless of the family's ability to pay. Our first effort has been to form a team and fundraise for their inaugural 5K, the Race for Every Child, on October 5. We have been very fortunate to have significant support from family, friends, and colleagues. It has been somewhat surprising to also find that so many have their own personal connection to Children's, through either when they themselves were children or through their own children. We continue to solicit more involvement and donations and will do so up through the race. As a non-profit, Children's counts on philanthropic support and we hope to provide as much as possible.
To join our team to run/walk, click here: http://childrensnational.donordrive.com/index.cfm?fuseaction=donorDrive.team&teamID=5340
To make a donation, click here: http://childrensnational.donordrive.com/index.cfm?fuseaction=donorDrive.participant&participantID=2891
KCIC is supporting this effort both financially and by encouraging employees to participate. KCIC is committed to giving back to its community and regularly supports its employees' individual interests. In addition, we have a robust KCIC Cares initiative in which we participate in a number of activities and events during the year, including DC Public Schools Beatification Days, the Lawyers Have Heart 5K, and Angel Tree at the holidays, providing local families with food and presents.