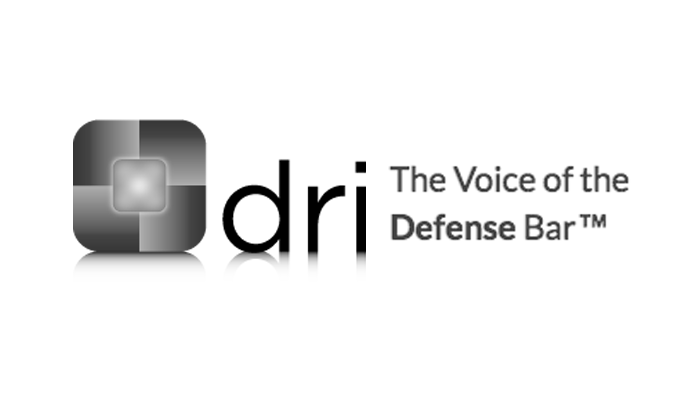 The idea that there is strength in numbers is nothing new. It seems that the plaintiffs' bar has found some leverage in numbers through multidistrict litigation (MDL) and has been exploiting this leverage since the inception of MDL.
Multidistrict litigation was created to expedite the handling of related complex cases across multiple jurisdictional districts. In theory, this would benefit both the plaintiffs and the defense by consolidating the case facts on overarching issues. However complex cases are, as their name suggests, difficult to simplify.
Last month, Jonathan Terrell and I had the pleasure to attend the 2017 DRI: Drug and Medical Device Conference held in New Orleans. From the opening panel to the conclusion of the two-day conference, the issues of multidistrict litigation pervaded the presentations, panels and discussions. In this post, I will cover three of the most salient points: Issues with MDL Bellwether Trials, Litigation Tourism and Fraudulent Joinders, and Prejudice Against the MDL Defense.
Issues with MDL Bellwether Trials
Bellwether trials are cases that are preselected and tried in order to set the course for the rest of the cases. These are commonly used in multidistrict litigation, where plaintiffs can number in the hundreds or even thousands. The main problem with bellwether trials in an MDL setting is that although cases selected for bellwether are intended to be representative of all cases, they can often skew issues for cases in the MDL that have substantially different facts and circumstances. Furthering this issue, there is an obvious incentive for the plaintiffs' bar and the defense to choose their best cases, rather than the most representative cases, to influence the future litigation. One panel at the conference advocated for random selection or modified random selection as tools to combat the bias of the lawyers-choice method for choosing representative cases. However, it was noted that this method is not perfect either and could result in unrepresentative samples, leading to positive or negative conditions for the defense in future trials.
Litigation Tourism and Fraudulent Joinders
Litigation Tourism is a term used to describe trials that take place in jurisdictions where the location has no meaningful connection to the plaintiff or the defense. Often the plaintiff will attempt to have trial in a court with a favorable advantage. At KCIC, we see this all the time in our asbestos work. For instance, approximately 28 percent of all asbestos claims in 2016 were filed in Madison County, Ill. For a deeper look into these filing statistics, see our annual Asbestos Report.
In multidistrict litigation, there are often many claimants that used separate products, at different times, in many different locations. When this "complete diversity" occurs, it is the right of the defendant to remove cases to federal court. However, in an attempt to keep the MDL in a favorable state court, the plaintiffs will sometimes use a tactic: adding on what is known as a fraudulent joinder. This is done by naming a non-diverse defendant, a defendant that is in the same jurisdiction as a plaintiff, in order to block the removal to federal court. Even if all the other plaintiffs have diversity of jurisdiction, this single fraudulent joinder can be enough to eliminate complete diversity. An example of this often occurs in pharmaceutical cases: naming a pharmacy in an illegitimate claim as a defendant with the same favorable jurisdiction as one of the plaintiffs involved in the MDL. Although courts often eventually recognize these as fraudulent joinders and dismiss them, it still creates a hurdle for the defense to jump in order to exercise their right to remove the MDL to a federal court.
Prejudice Against the MDL Defense
Even in litigation involving only two plaintiffs, prejudice can creep in against the defendant. Part of this prejudice can arise out of a bias to assume that claims are more serious or legitimate due to a larger number of plaintiffs in a case, regardless of the merit of the claims. An MDL with 100 claims appears more grievous than a single-plaintiff lawsuit.
In the argument of general medical causation, multidistrict litigation can make the volume of case reports create an illusion of causality for cases that have very little evidence of causation. Further, in specific medical causation, when examining proximate cause (the event held to be the cause of an injury) with conflicting doctors' testimonies, one bad testimony can be assimilated to all cases in the eyes of judge and jury.
Similar misappropriation can be found when considering duty-to-warn evidence and testimony, where timing relevance may differ from one plaintiff to the next within an MDL.
These biases can cause terrible trouble for defendants in MDL trials.
Conclusion
Although multidistrict litigation was brought about to simplify and make more efficient the processing of mass torts, there are many issues arising out of the process that can complicate proceedings and even harm the defense. They can also cause MDL mass torts to be self-fulfilling prophecy, where plaintiffs lawyers will attach numerous feeble claims behind stronger cases in an MDL suit. At the DRI conference, one panel quoted a post by Stephen McConnell of Reed Smith calling MDL a "magnet for the meritless," giving rise to more unfounded suits in the hopes to attach themselves to a favorable MDL cases and take a portion of settlements.