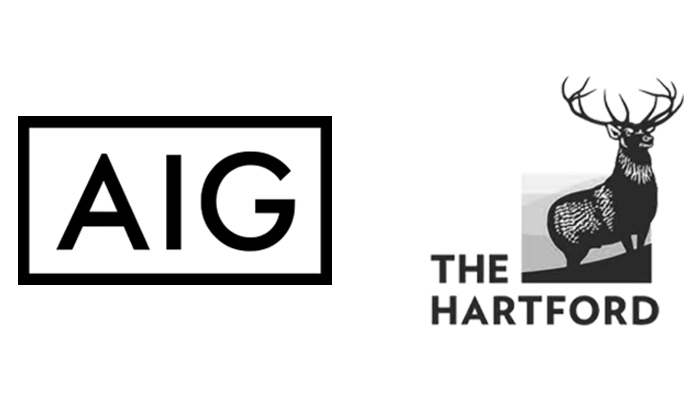 KCIC Consultant Mary Elizabeth Mullins contributed to this post.
In my February 10 blog post "The Hunger for Float: Two New Berkshire Deals", I noted the big surprise about both the Hartford and AIG deals – that both insurance companies will continue to handle claims and collect reinsurance. This represented a significant departure from what had hitherto been a cornerstone of the NICO approach to retroactive reinsurance – for the provision of run-off services to be inseparable from the rest of the deal.
At the time of my earlier post, I had only the bare bones press releases and Form 8-K SEC findings to work from. While the transaction documents are not public, both insurance companies have now published their Form 10-K SEC filings, which include a lot more details from the transaction documents. As far as the AIG deal is concerned, there were no major surprises, but for the Hartford deal, as I had strongly suspected, there is vastly more opportunity for NICO to control claims handling than the press releases disclosed.
AIG
I have little to add to my earlier blog post, except that the agreement provides for classes of claims known as "AIG-in-Consultation" for which AIG is obliged to consult with NICO in good faith before settlement. Claims with an exposure value of over $100 million before the retention is exceeded, and $50 million after the retention is exceeded, fall into this category.
Hartford
Hartford's January 3, 2017, press release contains the following statement:
"The Hartford to retain control of claims handling for all exposures reinsured under this agreement."
The NICO/Hartford deal provides an adverse development cover of $1.5 billion above the carried reserves of $1.7 billion at December 31, 2017.
From the 10-K we learn that while "The Reinsured (Hartford) shall at all times retain ultimate authority on the handling of claims" (Section 6.2), this authority is greatly mitigated by other sections of the agreement.
First, we learn that once the retentions are exceeded (the retention is the carried reserves of $1.7 billion), NICO will then have the option "to assume in its entirety the administration of the covered liabilities … (and) the billing activities related to Third Party Reinsurance." However, Hartford will retain the risks associated with collecting third party reinsurance (Section 6.5).
The Reinsurer (NICO) may appoint an affiliate as Administrator (and who else but Resolute?) to provide claims administration and billing services (Section 6.5).
Most shocking of all, and a departure from the NICO norm, if (when) NICO takes over the run-off services and hires Resolute to provide them, Hartford has to pick up the tab!
"The Reinsured (Hartford) shall pay the Administrator (Resolute) for all reasonable actual internal expenses including a reasonable overhead allocation…" (Exhibit C)
Even before exercising the option to assume run-off services, NICO has broad rights to associate in the adjustment, litigation and settlement of claims (Section 6.4). While Hartford, it states, retains ultimate authority, this is subject to it taking account, in "good faith" of NICO's "advice." And, most jarring, if Hartford "unreasonably fails to settle a claim upon the advice" of NICO, all subsequent expenses shall be excluded from the agreement, and all amounts paid in settlement above NICO's recommendation shall also be excluded from the agreement.
So just to restate this in plainer language: during the first part of the deal, in which claims are still being settled within Hartford's existing reserves ($1.7 billion), NICO has the right to "associate" in the adjustment, litigations and negotiation of claims. I will not get into a legal interpretation of "the right to associate," but at minimum Hartford will need to cooperate with NICO, and NICO might well take a far more expansive interpretation of their rights.
And while the agreement pays lip service to Hartford's ultimate authority, this is tied to Hartford "in good faith" taking NICO's "advice." This would appear to me to leave tremendous opportunity for NICO to assert that Hartford does not have ultimate authority in many cases of disagreement. And finally, NICO appears to reserve to itself ultimate settlement authority and the ability to exclude expense and indemnity from the agreement if Hartford "unreasonably" ignores the settlement "advice" of NICO.
Taken as a whole, even during the first part of the agreement — before Hartford's reserves are exhausted — these provisions give tremendous latitude, power and incentive for NICO to dictate its own claims handling philosophies to Hartford.
And then, in the second part of the deal, when the NICO excess insurance actually does kick in, NICO can take over claims handling through Resolute, if it wants … at Hartford's expense!
So when Hartford disclosed in its press release that:
"The Hartford to retain control of claims handling for all exposures reinsured under this agreement."
What they might have added is "as a puppet to NICO"!