Live Webinar - 2022 Asbestos Litigation Year In Review
KCIC will be leading the 2022 Asbestos Litigation Year in Review webinar on Wednesday, May 3, 2023, at 2pm ET presented by Perrin Conferences. 
Please join this webinar where I will discuss the recent trends in asbestos filings alongside Jazmin Gelbart.
This webinar will provide an in-depth analysis of asbestos-related personal injury cases in 2022 including: 
Filing trends by disease, jurisdiction, plaintiff firm
Defendant naming trends
Analyses of plaintiff attributes including gender and age
Exposure analyses including:

Primary, secondary, and combination exposures
Occupational vs. non-occupational exposures

Talc exposures being alleged in traditional asbestos complaints
Please visit Perrin's website to register for this event. We look forward to you joining! 
Just to be safe, hit subscribe
Never miss a post. Get Risky Business tips and insights delivered right to your inbox.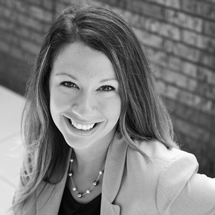 About Megan Burns
Megan Burns combines her broad technical skills with an ability to lead client teams on a variety of projects. For example, she helps clients deploy KCIC's Ligado Platform for claims management — helping manage their mass-tort data, especially in the asbestos personal injury arena.
Learn More About Megan