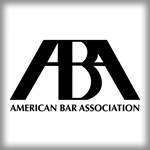 I've arrived in Tucson, Arizona for the ABA Insurance Coverage Litigation Conference and am looking forward to what I expect will be a lively conversation on March 8.
I will participate in a panel discussion on today's most talked about topic among corporate policyholders, their coverage counsel, and defense counsel: Berkshire Hathaway and the implications of its enormous concentration of legacy insurance liabilities, the greatest in the industry, and in history.
I led an ABA roundtable on the subject two years ago, and I'll revisit it during a session titled "Berkshire Hathaway the New Goliath; Strategies for the Boy David." This time, I will be joined by Vijay Bondada from Pfizer's Risk Management Group, John Sylvester of K&L Gates, and Laura Foggan from Wiley Rein.
In conjunction, I've written a white paper called "Berkshire Hathaway and Loss Portfolio Transfers: Do They Make Sense?"
I've been retained as an expert witness in a number of cases concerning various aspects of these transactions. With that perspective, I weigh in and explore:
Why Loss Portfolio Transfers (LPTs) make financial sense for Berkshire
Why National Indemnity Company, the principal insurance subsidiary through which Berkshire transacts most of its LPTs, is no ordinary insurance company
The importance of the packaging of claims administration
The impenetrable accounting regulations that mask the truly enormous concentration of risk at Berkshire
Keep the Conversation Going
I'm interested to know what you think. Can LPTs be a good thing for policyholders?
Do you think such concentration of risk at a single entity is good public policy?
Whether you can attend the panel discussion or not, I'm interested to hear your comments as well as your questions.