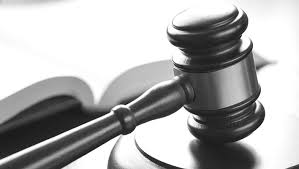 If you have any connection to the insurance industry — as a policyholder, insurer, attorney or consultant, like myself and my colleagues at KCIC, then you've probably heard the buzz around the New York Court of Appeals' recent decision on the Viking Pumps and Warren Pumps LLC case.
Any interested party was anxiously awaiting the ruling of "all-sums" versus "pro-rata". On May 3, 2016, the court ruled that an "all-sums" allocation is proper if the policies contain certain "non-cumulation", or "prior insurance", clauses. This allows the policyholder to "pick and choose" or "spike" a certain policy period in order to minimize the losses borne by the policyholder. The insurers had argued for a "pro-rata" allocation, in which the liability is spread among the insurers, and the policyholder also typically takes a share. This decision is seen as a major development in New York insurance law.
The case went to the New York Court of Appeals from the Delaware Supreme Court, which had certified two questions of New York law to the New York Court of Appeals. The questions were based on the interpretation of the policy language and on which allocation methodology is appropriate. The Delaware court stated that it would not take any additional action on the case until the New York Court of Appeals answered the two questions. Now that the New York court has issued its opinion, it will be interesting to see what opinion the Delaware Court sets forth.
Stay tuned! I will report back once the Delaware Court issues its opinion.