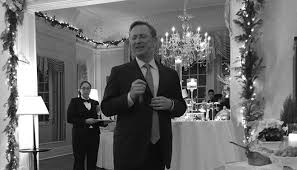 Last week, our company held its annual holiday party. It's one of the highlights of our company social calendar, and this year's party was a particular success. As I do each year, I made some remarks to the company and our guests, touching on the highlights of all that we accomplished over the past year.
When I prepare to speak in public, I am often reminded of a decades-old survey that reported that most Americans fear public speaking more than death!  While I will never be a "natural", over the years I have gotten used to it and accept it as an important part of my job.
Something that I have found can be very helpful is a prop, and this year I had one. I'm very happy to say that 2015 was an enormously important year in the life of KCIC, for many reasons. As a result, the centerpiece of my remarks this year was KCIC's "Recipe for Success", inspired by a year that was anything but cookie-cutter.
Here it is, just as I shared it with our staff: