News
KCIC's Jonathan Terrell Published in DRI's Magazine
The fall issue of In-House Defense Quarterly magazine, DRI's national publication, features an article by KCIC President Jonathan Terrell. Titled "Survival or Ruin in the Balance: Defendant Collaboration,"it details strategies for surviving in the jungle of asbestos litigation.
"For years I have heard defendants bemoan the collaboration between plaintiffs but the lack thereof between defendants. Why is that? I believe one reason is that they lack the mechanisms and platforms for meaningful collaboration," Terrell writes.
To download the full article, click here.
Just to be safe, hit subscribe
Never miss a post. Get Risky Business tips and insights delivered right to your inbox.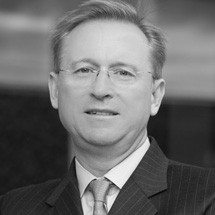 About Jonathan Terrell
Jonathan Terrell is the Founder and President of KCIC. He has more than 30 years of international financial services experience with a multi-disciplinary background in accounting, finance and insurance. Prior to founding KCIC in 2002, he worked at Zurich Financial Services, JP Morgan, and PriceWaterhouseCoopers.
Learn More About Jonathan