KCIC at Perrin's National Asbestos Litigation Conference
Perrin Conferences' two-day National Asbestos Litigation Conference is next week, on September 12-13 in charming Charleston. KCIC is sponsoring the opening day breakfast, and afterwards, I will be part of the opening panel discussion: "National Trends Driving Asbestos Litigation."
Joining me for the conversation will be fellow panelists Anthony S. Guardione of Travelers; Laura Kingsley Hong of Tucker Ellis LLP, and Jeffrey B. Simon of Simon Greenstone Panatier. The session moderators will be Sara M. Salger of The Gori Law Firm and David G. Arthur of Polsinelli Law Firm.
Together, we will discuss:
Filing trends, hot jurisdictions and future projections
Recent verdicts
Appellate update
Expansion of plaintiff asbestos firms
Find more information about the event and download the agenda on the Perrin Conferences website. I hope to see you there!
Just to be safe, hit subscribe
Never miss a post. Get Risky Business tips and insights delivered right to your inbox.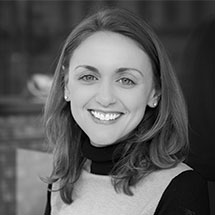 About Michelle Potter
Having spent much of her career serving clients who are asbestos defendants, Michelle Potter is an authority on the current state of the asbestos litigation industry. At KCIC, her day-to-day role is to manage client relationships and lead projects to develop and implement claims processing procedures and systems, as well as to perform complex analyses of different types of claims and insurance.
Learn More About Michelle