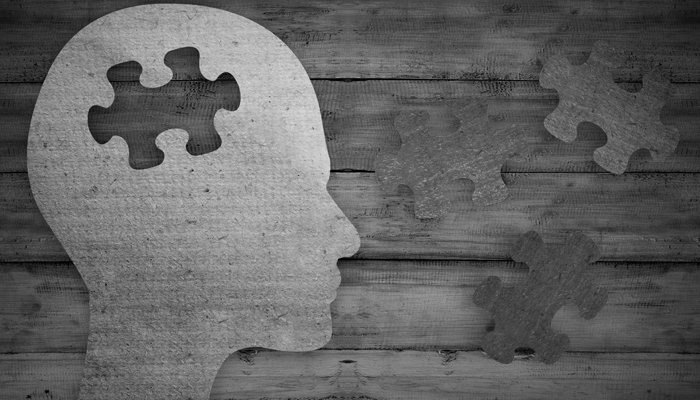 I have been interested in mental health all of my adult life. My interest was sparked during my last year in high school, when all of the senior class was required to undertake some form of voluntary service, and I chose to undertake mine at a local psychiatric hospital with some of my friends. I was only 17 when I graduated high school, and the prevailing advice at the time was to take a "gap" year. Therefore, I applied to work at the hospital full time upon graduating high school. I spent the next year working there and later would return to work at the hospital during all my vacations from university – over two years in total.
 I found it to be a very enjoyable job; the confluence of providing both physical and mental care to patients appealed to me. I also found the minds of many of the patients that I cared for to be endlessly fascinating – to this day, I remember the rich language and imagery of their more florid delusions and hallucinations.  
It could also be very sad work. I worked on one ward where patients, on average, had been institutionalized for over 25 years — and some had been there over 50 years. It could be shocking sometimes to read the case notes and look at the criteria under which patients had been involuntarily committed decades before by overzealous clinicians. Many patients simply fell outside of societal "norms" of the era. Attitudes towards mental health have changed dramatically since. Nevertheless, there is still an unacceptable amount of stigma attached to what is just a treatable disease, like any other.
Ever since those years working at the hospital, I have taken an interest and read extensively about the history of care for mental illness, as well as new treatment developments. It is exciting to see new classes of drugs such as selective serotonin re-uptake inhibitors (SSRIs), which have radically changed the treatment of depression, and anti-psychotics, which have radically changed the treatment of schizophrenia.
I am also deeply interested in the human genome project and our evolving understanding of genetics. While sometimes there is a one-to-one relationship between a genetic marker and a horrifying disease such as Huntington's, we now know that what leads to disease is often more subtle: slight abnormalities in many parts of the genome that combine with environmental factors.
We have come to understand that a diagnosis of mental illness doesn't necessarily mean a lifetime of incarceration. Still, there is an epidemic of people – often manifesting symptoms since childhood — who are in need of care. A large number of the homeless in many cities are mentally ill and going without treatment. While there was much to object to in the large psychiatric hospitals that for over a century were the prevailing treatment approach to mental illness, their wholescale closure since the 1980s has moved countless patients to states of homelessness — a worse form of inhumanity.
What I find most exciting at Children's National is that they fully embrace the latest findings — that mental illness is a disease like any other. They are deeply committed to early diagnosis and treatment, and that commitment will be bolstered by their newly upgraded inpatient pediatric mental health unit, where a combination of leading-edge therapies will save so many young people from a lifetime sentence of mental illness.
In short, I've waited my whole life to see where we are now. The future of treatment of mental health has never looked as promising.
As I tell people that I am training for the World Marathon Challenge in order to raise both funds and awareness for Children's National, I am struck by how many share their own personal stories. Mental illness touches us all at some point. That knowledge inspires me to keep at this effort: to support an exciting new paradigm for mental health treatment.
You can help Jonathan and Children's National make a difference for young people who face mental health issues. Go to taketherisk.run to learn more about Jonathan's World Marathon Challenge, and support his effort to run 7 marathons, in 7 days, on 7 continents!