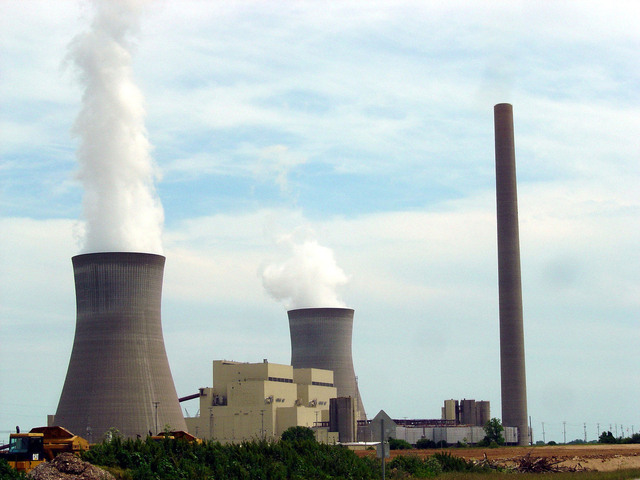 Before starting this business 17 years ago, I spent 6 years working in the insurance industry, primarily for Zurich Financial Services. I formed a department of environmental engineers, geologists, MBAs and lawyers to quantitatively analyze complex insurance liabilities, in particular environmental liabilities. These were the glory days of environmental coverage litigation with utilities being sued left, right and center for their historic manufactured gas plant operations, and oil companies front and center too. Certain entrepreneurial law firms made a specialty (and a great deal of money) taking these cases on a contingency basis and presenting highly worked up demands to insurers.
From the early 2000s on, environmental coverage litigation and activity greatly reduced, replaced, is seems, by asbestos-related coverage litigation, the so-called 'Energizer Bunny' of toxic torts. This dynamic can be observed in insurance company reserving where environmental reserves have not experienced adverse development, and asbestos reserves have needed to be regularly increased.
While KCIC has regularly assisted companies with environmental-related insurance claims over its life, this has been a small percentage of our overall activity. So, we have been a little taken by surprise to be hired for more environmental projects in the last year than in the previous 16. What's going on? Has the EPA and its state brethren been given an electric jolt or something? We are seeing some of the same types of claims as we saw back in the 90s, such as for run-off from mining operations and volatile organic compounds in the groundwater from manufacturing operations. But we are also working on what are for us new categories of contamination, such as coal ash, and polyfluoroalkyl substances PFASs -  perfluorooctane sulfonate (PFOS) and perfluorooctanoic acid (PFOA).
In many ways our work is similar to the 'old days', in particular modeling the allocation of liabilities to coverage under a variety of assumptions and theories. Assembling the underlying costs and categorizing it between what is recoverable and non-recoverable under the policy definition of ultimate net loss has always been a time consuming and labor-intensive process. And the issues are much the same as before: expected and intended; third party versus first party damages; who owns the groundwater; is imminent threat sufficient for a claim; notice; Natural Resource Damages (NRD); and, of course, the choice of remediation method. More than ever, we are being called on to analyze loss of residential property values and bodily injury claims from toxic exposure.
What has changed and makes the whole recovery process exponentially easier and more cost effective, is technology. KCIC's enormous investment in our Ligado Platform allows all sources of data, uses of data, and users of data to be in one place. This is significant given the complexity of the data and the number of parties involved. By having a web-based platform advantage like Ligado, with tight security and an intuitive interface, it is possible for any number of authorized parties to update and classify documents, such as vendor invoices for remediation activity. Multiple law firms are often retained to defend BI, PD claims and deal with Potentially Responsible Parties, and rather than each firm maintaining key documents and duplicating efforts, it is far more efficient for them to be kept in one platform under the control of the client.
Finally, insurers have their own legitimate information needs. With multiple insurers in a program, and potentially, multiple sites, each of which trigger a different sub-set of insurers, even a simple task such as giving notice can be a logistical nightmare without the use of technology. Insurers may also need to receive periodic updates on developments at each site that potentially triggers their policy years.  Granting insurers limited access to view site documents for sites that implicate their policies through an on-line platform bypasses the paper headache of updating them in the traditional way.
I will be interested to see whether this current spike in environmental activity continues. In some ways, little has changed, but I am very glad we have better technology tools to manage the challenging logistics.