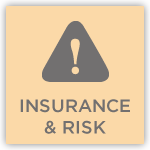 English & American Insurance Company Limited ("EAIC"), an insolvent London Market insurer, has announced a 3% increase in the payment percentage for creditors with agreed scheme claims. The increase brings the total percentage paid to date for agreed claims to 48%, and creditors should receive payment within 90 days.
EAIC was incorporated on June 28, 1929 to write insurance business and was a subsidiary of Bowring Services Limited, prior to its acquisition by Marsh & McLennan in July 1980. In October 1983, EAIC was sold to English & American Group PLC. EAIC ceased writing new business on November 23, 1992 and was declared insolvent on March 19, 1993. The original EAIC scheme of arrangement became effective February 8, 1995 and was amended on August 31, 2000, and again on October 12, 2010. The final bar date for submission of claims against EAIC was April 11, 2011. For more information, please visit http://www.englishandamericanpools.com.
Please let us know if you have any questions regarding this notice.
Click here to join the London Market Email Updates List.
In addition to general notice, KCIC maintains client policy details to ensure timely identification of applicable coverage and to provide specific guidance as it relates to upcoming vote/bar dates. If you would like us to include your coverage in these reviews, please contact Nick Sochurek at (202) 772-3909 for more details.
Although KCIC actively monitors developments in the market, we cannot guarantee inclusion of all key updates as some are not readily available and/or made public.