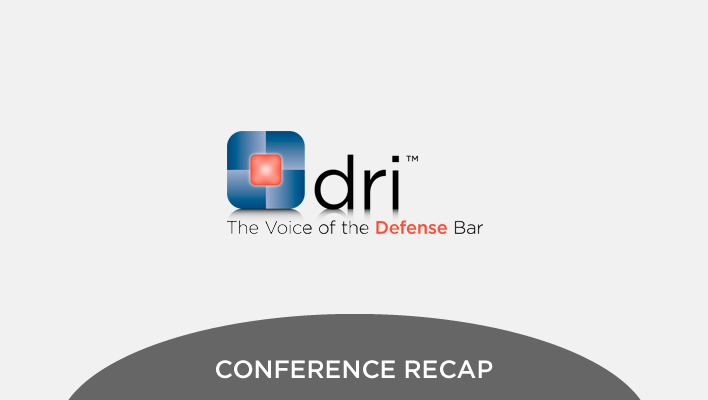 Last week, the KCIC team traveled to San Francisco for the DRI Asbestos Medicine Conference, which is always a highlight of our year.
We so enjoyed catching up with our clients and their counsel. We also were especially delighted to see our old friend, John Sweeney, the new elected president of DRI. A Partner at Bradley Arant Boult Cummings LLP, John has significant experience defending major class action and mass torts, and we know he will serve the organization well.
Over the two days at DRI, I attended several interesting and informative sessions. Among them was one I will be writing on in a future post: Dr. David Weill from Stanford University Medical Center discussing considerations in evaluating exposure to asbestos as a contributing cause of lung cancer.
Otherwise, I could be found at our table, where we were so proud to be rolling out KCIC's newly rewritten and redesigned Claims Administration module of The Ligado Platform. Intrigued by our new "Tame the Claims Administration Beast" video as they walked by, dozens asked to see a demo of the platform and how it could help them organize all their Claims Administration data in one place online — making it accessible to all stakeholders, streamlining processes, allowing flexible reporting and analysis, and more.
Didn't have a chance to stop by our table for a demo? Perhaps you weren't at DRI? I invite you to watch the video below and learn more about The Ligado Platform.