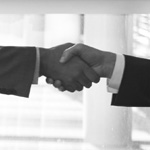 In an interesting new development, it appears Berkshire Hathaway may reinsure some of Swiss Re's legacy U.S. liabilities — notably asbestos, pollution and health.
According to The Insurance Insider, Swiss Re is in talks with Berkshire Hathaway as part of a $1B internal restructuring of its legacy business.
Such a deal would have two important consequences:
Challenge New Regulations
First, the transaction would test important new regulations for run-off books. New legislation in Rhode Island provides an avenue for run-off portfolios to be transferred in a way that offers legal finality. Apparently, Swiss Re is considering leveraging the new rules by transferring the liabilities into a separately capitalized cell company in Rhode Island. Besides enabling Swiss Re to free up capital by divesting itself of a $1B portfolio, the deal would also pave the way for the two companies to collaborate on future legacy deals. That leads us to the next consequence …
Expand Berkshire's Share of U.S. Asbestos Liabilities
Second, the deal would increase Berkshire's already massive portfolio of U.S. asbestos liabilities. As I have often discussed on this blog and in a recent article for DRI's In-House Defense Quarterly magazine, Berkshire has amassed the largest concentration of asbestos-related liabilities in the industry and in history. Claims administration for all these deals is delegated to another Berkshire entity, Resolute. This extreme concentration of financial risk and claims handling authority at a single entity is the single biggest legal development in the asbestos litigation area in the last several years. If Berkshire is cleared to reinsure Swiss Re's asbestos liabilities, that concentration will only grow — and there will be potential for it to continue growing exponentially.
Of course, it will be interesting to see if the transfer is challenged. Stay tuned.