News
CX Re Placed in Administration
On August 17th, 2020, CX Reinsurance Company Limited (formerly CNA Reinsurance Company Limited) was declared insolvent and placed in administration. Richard Barker and Simon Edel of Ernst & Young LLP were appointed as Joint Administrators. The Administrators' proposals are due within 8 weeks of their appointment, and they will provide reports to creditors every six months thereafter. KCIC will continue to monitor and report on developments relating to the administration, including whether a scheme of arrangement is proposed.
CX Re went into run-off in 2001 with net loss reserves of $2.2 billion. In August of 2018, CX Re invited its policyholders to initiate commutation discussions given that the company was struggling to meet its capital requirements under Solvency II. Its parent company, Tawa Associates, was unsuccessful at locating a buyer for CX Re, and further deterioration of the company's financial status led to the administration. More information on CX Re can be found on the company's website.
Please let us know if you have any questions regarding this notice.
Just to be safe, hit subscribe
Never miss a post. Get Risky Business tips and insights delivered right to your inbox.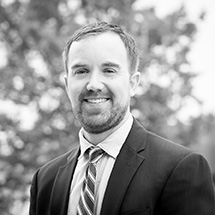 About Nicholas Sochurek
Nick Sochurek has extensive experience in leading complex insurance policy reviews and analysis for a variety of corporate policyholders using relational database technology.
Learn More About Nicholas