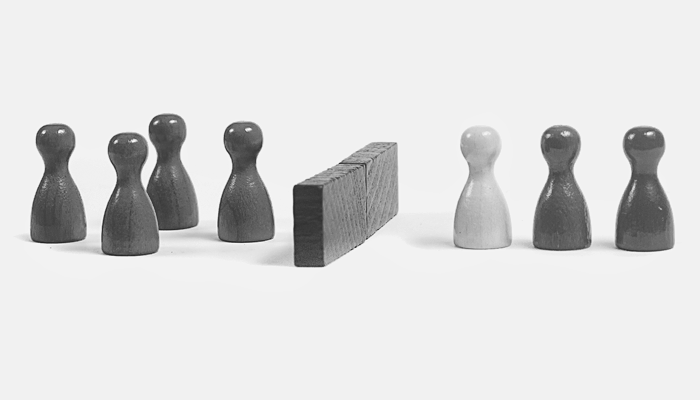 Can a plaintiff sue his/her employer for failure to warn about the dangers of take-home asbestos exposure? It depends where the plaintiff counsel files the lawsuit.
Following up trends we observed in our 2017 Asbestos Litigation Report, KCIC continues to track take-home asbestos exposure claims across the country. These are cases filed by a family member — usually a wife or child — who claims that a household member who was exposed to asbestos-containing products at work then brought asbestos home on clothing.
Since publishing our report, two new decisions have split on whether duty exists in take-home asbestos cases.
In May, the Arizona Supreme Court upheld the Arizona Division I Court of Appeals ruling that concluded — absent a "special relationship" with the exposed individual or specific underpinning public policy — an employer does not have a duty to protect members of an employee's household from injury. (Mary Quiroz, et al. v. Alcoa Inc., et al., No. 16-0248, Ariz. Sup.).
In June, the Delaware Supreme Court reversed its own precedent and found that both manufacturers and employers can be liable for failing to warn about the dangers of take-home exposure to asbestos. (Elizabeth Ramsey, et al. v. Georgia Southern University Advanced Development Center, et al., No. 305, 2017, Del. Sup.)
Split Breakdown
As noted in our 2017 report, take-home exposure made up roughly 4% of total filings last year. The disease mix of this take-home exposure group closely matched the primary/occupational disease mix. In ongoing jurisdictional analysis reporting, the firm Maron Marvel Bradley Anderson & Tardy LLC points at how states perceive duty in asbestos cases. In states representing the top 10 jurisdictions for take-home exposure filings in KCIC's 2017 Asbestos report, Maron Marvel Bradley Anderson & Tardy LLC notes the following:
Five states hold that no duty exists: Pennsylvania, Illinois, Maryland, Michigan and New York

Two states hold that a duty does exist: Louisiana and Delaware

Three states had not addressed the issue in asbestos cases: Virginia, West Virginia and Missouri
Analyzing the Rulings
Maron Marvel Bradley Anderson & Tardy LLC also looked at the reasoning behind the different rulings. States claiming that a duty does not exist recognized either a lack of foreseeability or a lack of relationship/relevant public policy. Arizona falls in this second camp. Delaware now joins Alabama, California and Indiana, among others, in holding that a duty does exist. Meanwhile, statutes in Kansas and Ohio completely bar take-home claims against premises owners, and nearly half of U.S. states have not yet specifically addressed how they will treat these claims.
It will be interesting to see whether other jurisdictions follow the path of Arizona or Delaware. 
Defendant type also seems to be a factor. In a recent article, the firm Tucker Ellis LLP detailed 2017 state-by-state rulings involving take-home asbestos duty decisions, noting that trends in jurisdictional findings often depend on whether the plaintiff brings a suit against a premises owner or a product manufacturer. Where suits were brought against premises owners, most states that addressed the issue found no duty is owed. In case involving product manufacturers, however, trends are harder to identify given the breadth of case-specific factors at play.
It will be interesting to see whether other jurisdictions follow the path of Arizona or Delaware. Perhaps we'll see more precedent set regarding the treatment of such cases, where none currently exists. KCIC will continue to monitor how these and future take-home rulings affect the volume and spread of take-home exposure filings.