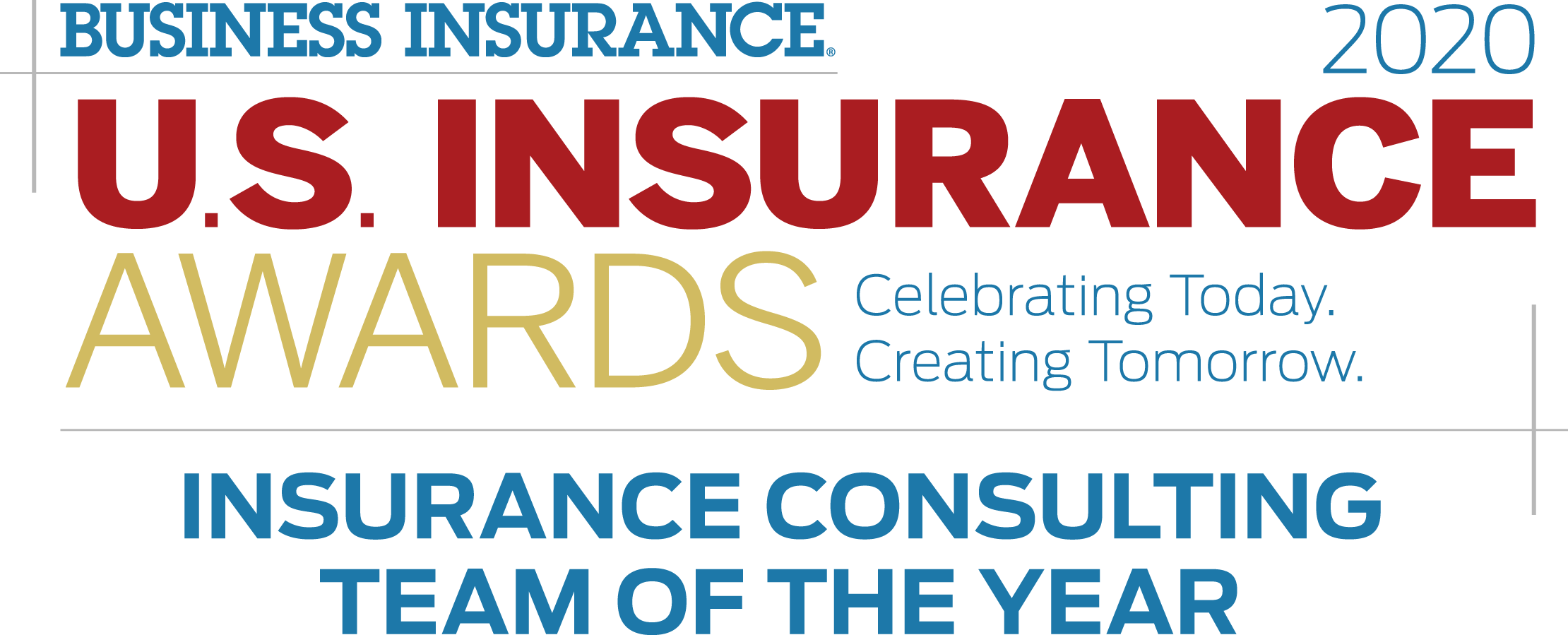 I am so very proud to announce that, at the awards ceremony last week, KCIC was announced as the 2020 Insurance Consulting Team of the Year! Third time is the charm, and we are excited to join the ranks of past winners AIG and Willis Towers Watson from a prestigious organization like Business Insurance. Over 50 industry professionals helped to judge and independently score the submissions across 14 categories.
The award recognizes a team's efforts and successes. To review, code, and analyze over 30 types of language for more than 1,000 insurance policies truly takes a big team – more than 40 KCIC employees have contributed to the team over the course of two years! I have witnessed so many great examples of collaboration, creativity, teamwork, and growth over the life of this project, and I am honored to lead it.
As regular readers know, KCIC has been named one of five finalists for the Business Insurance U.S. Insurance Awards "Insurance Consulting Team of the Year" category for the past three years. Two years ago, our submission outlined the design and launch of our BEV tool, designed to help identify alternative exposures to asbestos from bankrupt entities' products. Last year, our submission highlighted a policy analysis project for a mission-based organization. While both were compelling entries, neither took home the top prize.
This year's submission focused on the technological and process-related innovations to our policy review and analysis services, driven by the largest such project we had ever attempted. These included, among many other things, leveraging our form language database and analytics dashboards to quickly set goals, track progress, and identify bottlenecks. To our delight, KCIC was once again selected as a finalist alongside other prestigious firms Aon, Charles Taylor, FTI, and Trion.
So, what's next? A profile in the November 2020 edition of Business Insurance magazine. We will also continue to seek new efficiencies in our policy review process and continue to evolve. And finally, we'll be thinking hard about next year's submission to see if we can repeat as winners!