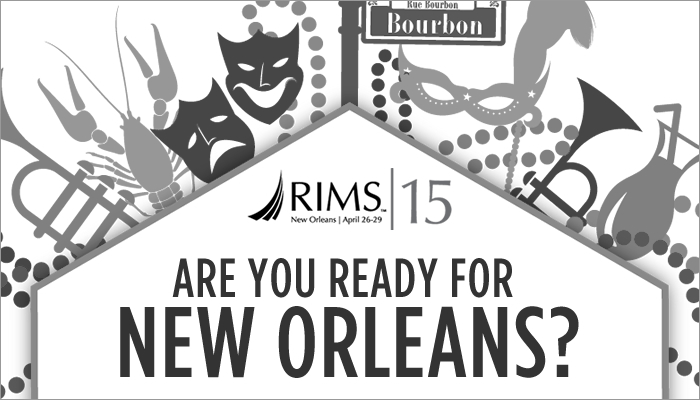 RIMS 2015 takes place April 26 – 29 in New Orleans. Are you planning to attend?
We are very excited that KCIC will be exhibiting for the first time, and we hope you'll make a point to come see us at booth #558.
RIMS is perhaps the largest risk management conference in the country. We've attended for many years and are always impressed by the level of education and engagement that occurs.
Members of the KCIC team will be attending sessions and networking events, but you'll have to visit our booth to see The Ligado Platform, our proprietary technology, in action. We'll be running demonstrations of both the Claims Administration and the new Policy Management modules. Come see how Ligado can work for you in the areas of insurance valuation and recovery, claims administration and billing, dispute resolution, and data management and analysis.
Also, we'll have a special giveaway: a New Orleans Survival Kit. It's the least we can do. We'll have a limited supply, so please click here to reserve yours.  We don't solve situations like thinking you could handle "Diablo's Crawfish", but we do solve many other complex situations!  Plus, you can enter a drawing to win a Microsoft Surface tablet, just like the ones we'll be using for demos.
We look forward to seeing many of our clients, colleagues and friends at RIMS 2015!