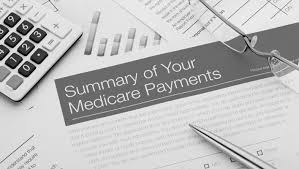 KCIC recently hosted representatives from OIC Run-Off Limited — formerly Orion Insurance Company Limited — to discuss its upcoming final claims submission bar date on Sept. 12. That bar date has been a long time coming. Orion and its subsidiary, London & Overseas, were placed in liquidation in 1994, and the original schemes of arrangement became effective in 1997. Indeed, there have been industry discussions about an Orion bar date since I began tracking London Market schemes of arrangement in 2004!
While policyholders have until the bar date to submit final claims in order to receive distributions from the estates, Orion representatives are encouraging policyholders to begin settlement discussions now. Any claims agreed to prior to the bar date will be paid out within 90 days at the current payout rate of 58 percent. Policyholders would then receive the anticipated final distribution after all claims have been resolved.
There is still the chance that the companies could revert to run-off — that's if more than 30 percent of the Qualifying Policyholders opt out (see my earlier post for more details). In that case, the policyholders would be locked into agreements for their future claims. However, a reversion to run-off cannot occur until after the bar date, so policyholders would need to submit their claims in either case. Certain pre-1969 London & Overseas coverage could also go back to run-off, but this, too, will not be known until after the bar date.
Orion participated in many London Market policies issued to U.S. corporations in the 1950s and 1960s — often with a significant share. Policyholders who fail to submit their claims may risk losing significant insurance coverage after the bar date. So what should you do?
First, contact the scheme administrators and ask them to search for coverage. If there is coverage, you can obtain a login to the online database, download your policy information, and begin reconciling to your own records. From there, you can begin preparing your claim. The typical claims submission should include a database of claims data, an estimation of any future claims, information on the full coverage portfolio, Orion's specific share of each London Market policy, and an allocation of the past and future claims against the coverage block. Sound like a lot? It can be, but KCIC can help you navigate each step.
Bottom line: policyholders need to act now to protect a potentially valuable portion of their insurance asset. And we're happy to assist if you would like support during the submission process.