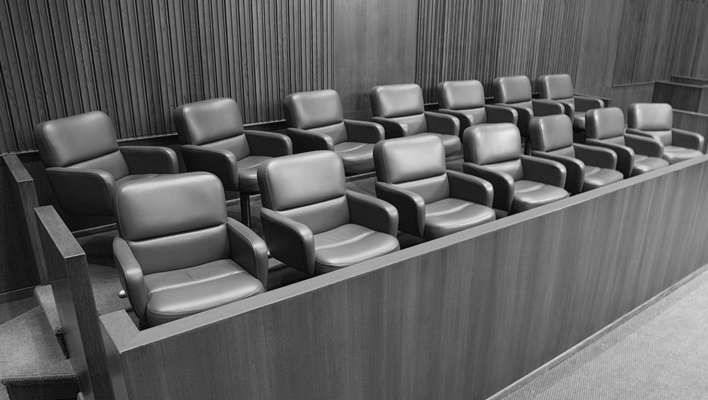 The DRI: Asbestos Medicine Conference is always filled with informative sessions, and this year was no different.
I had the opportunity to sit in on one: "Advocacy & Jury Persuasion: Putting Your Advocacy Skills to Use in Persuading the Modern Juror," which was presented by Michael A. Brown, an attorney at Miles & Stockbridge P.C. He shared many tips that can help make both you and your case more interesting and persuasive to jurors:
Credibility
Research shows that providing credible evidence — versus being misleading, deceiving, or untruthful ­— is the most important thing a lawyer can do to win over jurors. It starts with thorough preparation and keeping your case presentation concise and focused on facts.
Appearance
This goes beyond what you wear. Maintain a neat trial table, be deliberate about seating arrangements, and stay focused on the proceedings. Many a lawyer has turned off jurors by checking email or sipping a beverage — both behaviors that jurors can't enjoy.
Interactions
Be mindful of how you interact with others during the trial. Jurors will see — and may pass judgment — if you argue or treat opposing counsel poorly. Also, keep sidebars to a minimum; it can appear you're hiding something.
Speech
Use common language, but don't speak down to jurors. Avoid sounding "preachy" and be careful not to speak longer than needed. And stay away from acronyms and typical "lawyer speak."
Trial Tactics
Mr. Brown discussed several specific trial tactics that can help you relate to the jury. One was the notion of helping jurors come to their own conclusions, rather than telling them what to think. He gave examples of two different arguments by counsel:
1) Plaintiff caused his lung cancer by his lifetime of smoking.
2) Plaintiff was a life-long smoker. You heard that smoking causes lung cancer. The judge told you that you can use your common sense. What does your common sense tell you caused Plaintiff 's lung cancer?
The second approach allows jurors to form their own conclusion. Counsel also avoids making a direct attack on the plaintiff — and the risk of backfire that could occur.
I came away from Mr. Brown's presentation reminded that facts matter in a case — of course they do. But the way in which the facts are delivered is also critical. In everything you do, work to be the most credible person in the room.
To download the course materials for Mr. Brown's presentation, please click here.