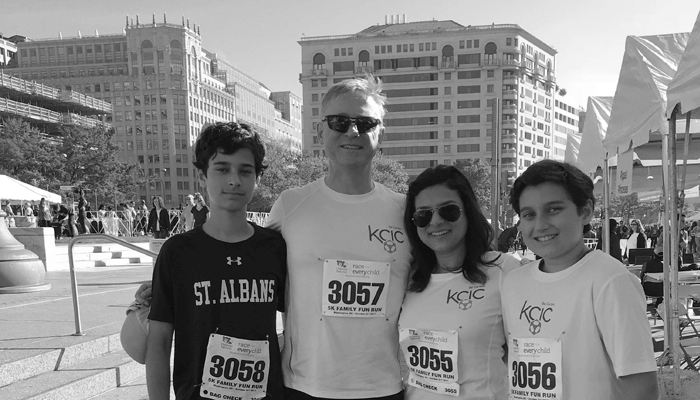 This past Saturday, more than 50 KCIC staff members, friends and family members participated in the Race for Every Child to benefit Children's National Health System in Washington, D.C.
KCIC has participated in this annual 5K run/walk for years, and it's been exciting to watch it grow. This year, the race drew more than 3,600 participants from the Washington metropolitan community, all coming together to help ensure every child can benefit from world-class medical care. 
For 2017, KCIC stepped up our company participation in two new ways:
We Gave $25,000 to Sponsor the Kids Dash
This year KCIC was the exclusive sponsor of the 100-yard "Kids Dash," held in conjunction with the larger race. Our $25,000 donation was earmarked for my World Marathon Challenge cause, with the funds all going toward upgrading the new inpatient pediatric mental health unit at Children's National hospital.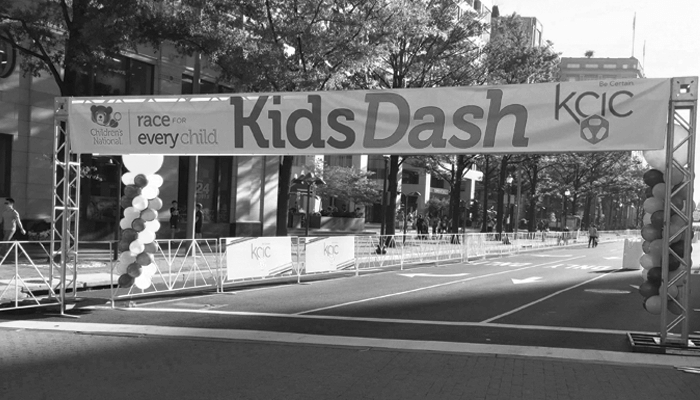 Staff Raised Over $10,000 On Their Own
In addition, our staff raised funds on an individual basis, with all proceeds going towards my World Marathon Challenge mission. In total KCIC's team raised over $10,000, for which I am most grateful. Four team members deserve a shout-out for raising more than $1,000 — Kathrin Hashemi, Morgan Heczko, Adam Goldsmith, and Drew Archibald. As a result of their efforts, Kathrin and Drew earned the reward offered to the top fundraiser: the privilege of being first to choose a workspace in the new office we move into next spring.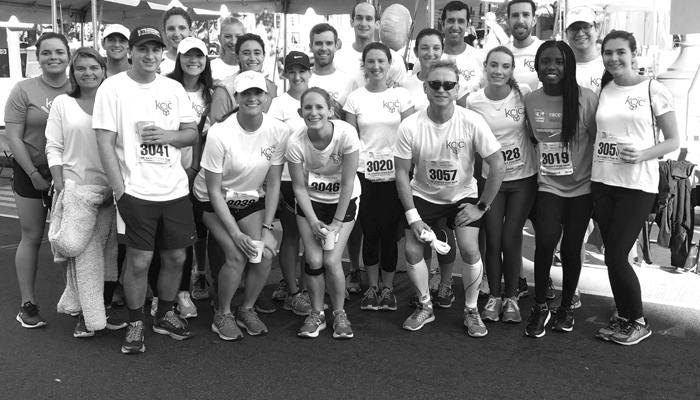 While the race is about so much more than fast times, I do always like to create a competitive element. This year I pledged to personally donate $250 toward any staff member fundraising effort if they outran me. Two staffers did just that: Andrew Petryszak and Zachary Lessner. I was also outrun by one of my sons, which I am certain to hear about at home for some time.
And for those of you following my World Marathon Challenge training, I did run a full marathon the next morning. On my Instagram account, you can see a picture of me at the start line for the Marine Corps Marathon in Washington, D.C. on Sunday.
I want to express thanks to my entire team for a wonderful morning and for getting behind me in this once-in-a-lifetime effort to benefit children in need of care for mental health issues.