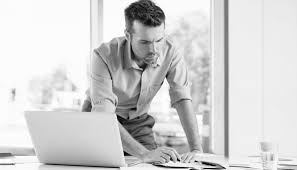 Daunted at the thought of selecting a new claims and risk management information system for your company? I heard some good advice during an excellent session at the RIMS conference in San Diego last month.
Titled "Critical Factors: Selecting Claims and Risk Management Information Systems", the session featured a panel of speakers, each of whom had taken part in selecting a new CMS for their company. Though their needs varied in terms of claims, volume of data, and size of company, their experiences were very similar. There were also quite a few correlations with what we, at KCIC, see with our clients who begin using our Ligado software for claims management.
As a result, this advice from the panelists can pertain to anyone who is searching for the ideal CMS:
1) Understand Your Purpose
It's important to understand what business issue(s) you want the CMS to solve. That includes knowing what data is held where, as well as what other systems the CMS will need to interact with — third parties, human resources, an accounting system, etc. Another factor is understanding who will use the system. Getting their input will help ensure the new system satisfies their needs and expectations. Finally, since you will want to get information out of the system, make sure it has the capabilities to satisfy your reporting needs.
2) Understand and Analyze Your Process
You may think you understand your current process, but have you ever mapped it out — really drawn out your workflows and processes? Start with your critical processes, then work down the list to help you fully understand your workflow. This serves multiple functions. You will recognize what could potentially be changed or streamlined. Second, you will identify missing pieces of the process puzzle. Third, you will be better able to assess a system you're considering — to see if it will actually satisfy your needs.
3) Be Prepared for Change
When implementing a new CMS, know that change is inevitable — changes in interfaces, some workflows, the look of reporting, etc. However, when evaluating a technology platform, see if a provider will work with you to moderately customize according to your needs — or if they will expect you to change to meet their system. There can be benefits and costs to each option. Just know that change will happen, then decide what should and should not change.
4) Plan for the Future Partnership
Implementing a new system is not a decision to make lightly. You should expect to use the software for years to come and, depending on the system, you may have a relationship with the software vendor as well. Each of the panelists talked about the importance of partnering with your software vendor. When you actually partner with your service provider, you increase the chances of a better experience and outcome.
5) Remember: Efficiency Doesn't Equal Less
Once you've implemented the new CMS, you will likely become more efficient in your work. Many things will be easier to do, and you will have better reports. However, all that new efficiency does not directly correlate to less cost or fewer staff. Often when implementing newer, more sophisticated software, companies expect the software to do all the work. The reality is that having more data often requires more people to input and manage the data, as well as produce and analyze reporting. In fact, you may find that once you start providing good reporting, people will want to see more of it. You'll create more work, but that work will likely provide more insights than anything you had before.
I want to thank the session speakers for such an interesting panel: M. Jeff Rowley, Director of Risk Management, Salt Lake County; Ron Carlson, Business Program Manager, Church of Jesus Christ of Latter-Day Saints; David Tweedy, Director, Risk Management Information Systems, Bickmore; Michele Adams, Vice President, Risk Management Services, The Walt Disney Company. Their session handout is available here.