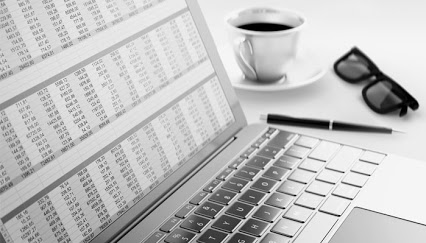 At RIMS earlier this month, I attended a session titled "Big Data Is Here: Don't Miss the Opportunity", which tackled a variety of topics around tapping the power of data to help your organization make better decisions.
First, what is "big data"? The term is often used to mean different things. For the panel's purposes, big data was equated with "a lot of data"— whether in the data fields of a database or in notes fields, electronic images, or hard copy files. The challenge, as well as the goal, is to harness all these sources of data to become resources for your organization.
The concept of using data for an organization's benefit is not new; however, few companies do it well or prepare more than basic spreadsheets. In fact, according to a recent article in Business Insurance magazine, only 5 percent of risk managers utilize their data for modeling. The reasons may be: the amount of data is overwhelming; the company doesn't have the skills or technology to harness the information; or perhaps they aren't sure where to start analyzing what they have. It's one thing to recognize that you have data at your disposal, but it is quite another to take that information and utilize it to really make a difference. Everyone can run figures involving counts of claims or total dollars spent, but those types of figures don't really help a company solve problems.
While listening to the panel, I found myself nodding my head in agreement. The speakers were from a variety of different industries, but they often agreed on how data can be helpful and what every company should do to "turn information into decisions".
Though there are many ways to approach data analysis, here are a few the panel mentioned — ones that I, also, agree are essential:
Don't just look at the facts
Often organizations just focus on reporting basic facts such as number of claims, total dollars spent on defense, or total paid on claims. But more important is combining such data with demographics, corporate division information, or industry data to help tell a story about a data population. It's often helpful to look at your essential operations, searching for areas where you can pull and analyze data.
Spend your time where it matters
Data can help you identify where you should spend your time as a company. For claims processing, there will always be high-value and low-value claims. Most companies want to be able to identify the high-value claims earlier, allowing them to spend more time mitigating costs, as opposed to spending lots of time on low-value claims. Using data to better identify these claims and cost drivers is essential, enabling companies to focus staff appropriately throughout the business.
Pictures are worth a thousand words
Not everyone likes looking at — or can understand — rows of numbers. Once analysis is done, presenting actual figures isn't always the best approach. It's essential to know your audience when determining the best medium for a presentation. Graphs and charts are powerful ways to show correlations between data points and help drive points home, and there are many software products available that can be helpful in creating such displays.
It's about progress, not perfection
Often companies blame their data when explaining why they aren't performing more in-depth analyses — the data fields weren't all completed, or the data had too many outliers to tell a good story, etc. Don't let your desire to have a perfect dataset keep you from getting started. It's better to get some information from the data you have at the time. Just understand that your data is limited, and your analysis results may need to be questioned further than if you had complete datasets available. The point is to get started and see what your data can tell you today, while you work toward building out more information and collecting better data tomorrow. Your data will always have imperfections, and there will always be outliers — don't allow those factors to get in the way of making progress.
Overall, the panel provided many reasons to mine your company's data, as well as strategies for getting started. Of course, if you don't have the staff or time to do it yourself, KCIC can help. Ultimately it comes down to just jumping in. Don't miss the data wave because you were afraid to get on board!